Susan Phillips - You take the high road, and we'll take the high road: The new terrain of co-regulating good governance
---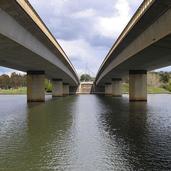 Speaker: Susan Phillips, Director, School of Public Policy and Administration, Carleton University, Canada
Limits on executive compensation, quotas for women on boards, good governance hallmarks: a significant development in public policy by governments in more directly regulating 'good governance' by businesses and charities. At the same time, the private and charitable sectors are creating new forms of self-regulation, and a wide variety of third party watchdogs are providing better information to shine public light on bad practices.
A new terrain for the co-regulation of governance in private organisations is being created. With a focus on the charitable sector, this presentation examines changing perspectives on regulation and corporate governance. Are the emerging approaches to co-regulation likely to lead to better private governance?
A copy of Susan Phillips' presentation can be found here.
-------------------------------------------
These seminars aim to bring together a diverse range of individuals from the humanities, social and natural sciences to discuss the public policy implications of their work and research. Each talk will last 25-30 minutes and will be followed by open discussion and run on Friday's in termtime 1-2pm.
This seminar will take place in LR4 in the Department of Engineering, Trumpington Street, Cambridge.
Please follow the link here to see all CPP seminars this term.
---
Speakers
---
Organisers