My first 100 days in Government
---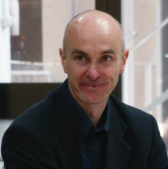 Overview
The CSaP inaugural lecture will take place on 18 January and will be delivered by Professor David Mackay Chief Scientific Adviser for DECC. Professor Mackay will discuss lessons and insights from his first 100 days in Government.
This lecture will start at 5.30pm in Judge Business School and will allow time for questions and debate as well as providing networking opportunities at the post-lecture drinks reception.
The CSaP Lecture Series is supported and hosted by the University of Cambridge with additional generous support from its donors.
If you would like to receive an invitation to attend the lecture please send an email to: events@csap.cam.ac.uk
Venue
The lecture and drinks reception will be held in Judge Business School. Please click here for directions and information on parking.
---
Speakers
---
Website
News Article: http://www.csap.webfactional.com/news/100-days-a-long-time-in-policy/