Science in emergencies
---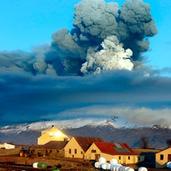 Mr Andrew Miller, MP for Ellesmere Port and Neston, and Chair of the Science and Technology Committee, will deliver a lecture on 'Science in Emergencies' on 3 March 2011.
---
The presentation will explore the key issues raised by the House of Commons Science and Technology Select Committee's report into the use of scientific advice during emergencies. The report not only covers the swine flu epidemic of 2009/10 and the volcanic ash episode of 2010, but also looks forward at possible space weather events and cyber attacks.
Agenda
Registration
To register for the lecture and reception, and to view other lectures in this series, please visit: www.dar.cam.ac.uk/connections.
Places at the reception are limited and will be allocated on a first-come-first-served basis, so early registration is advised.
---
This lecture has been organised in association with the Darwin College Green Committee, the Centre for Science and Policy, and 4CMR.