The $100 Genome
---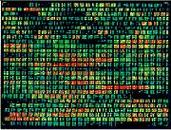 The Centre for Science and Policy (CSaP) is holding a dinner on 12 May with guest speaker Professor Sir Mark Walport Director of the Wellcome Trust to discuss the policy implications of recent rapid advances in human genomics.
This debate will form part of the "Public Health in the 21st Century" conference taking place in Cambridge on 10 – 14 May 2010 organised by the PHG Foundation.
The dinner sponsored by CSaP and hosted by the CSaP "$100 Genome " Centre Interest Group (CIG) will bring together international experts from public health genetics law philosophy bioethics health economics epidemiology pharmaceutical/biotech NGOs and national funding bodies as well as senior policy makers from relevant government departments to participate in the debate.
Attendance is by invitation only.
---
Speakers
---
Organisers