Dr Joanna Dally
---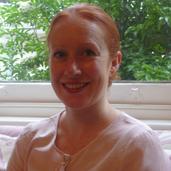 Head, CBRN Security Team, Counter Proliferation Department, Foreign and Commonwealth Office
Policy Fellow of the Centre for Science and Policy
Dr Jo Dally became Head of the CBRN (chemical, biological, radiological, and nuclear) Security Team in the Counter Proliferation Department within the Foreign and Commonwealth Office in Autumn 2012. Prior to this she was Private Secretary to the Government's Chief Scientific Adviser, Sir John Beddington (2010-12), and Head of the Briefing, Guidance and Secretariat team in the Government Office for Science (2009-10). She was also a member of the cross-Government team that supported Lord Heseltine in his review of public policy and economic growth (2012).
Before joining the civil service, Jo was Committee Specialist (science and technology) to the Innovation, Universities, Science and Skills Select Committee in the House of Commons (2007-09) and Strategic Research Officer, Faculty of Natural Sciences, Imperial College London (2007). She undertook post-doctoral Research in the School of Biological Sciences, University of Cambridge (2004-07) and was Director of Studies for Biological Sciences at Clare College (2006-07).
She holds a BSc (Hons) degree in Biology & Geography from the University of Liverpool and a PhD in Experimental Psychology from the University of Cambridge; her research focused on the tactics that food-caching scrub-jays use to reduce the chances that competitors might steal their caches, and discussed the implications these strategies have when discussing social cognition in the crow family.
---
Website