Linda Woodhead
---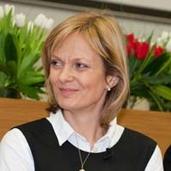 Professor of Sociology of Religion, Lancaster University
Professor Linda Woodhead's main research interest is in documenting and analysing religious change in modern societies, relating it to wider social changes, and thinking through practical and political implications.
She has carried out empirical research in Britain, the USA, India and parts of Europe, and has written about Christianity, spirituality, neo-Hinduism and Islam in Europe.
Between 2007 and 2012 she have been directing the AHRC/ESRC Religion and Society Programme, a £12m research investment which embraces 75 separate projects
Her ongoing work focuses on:
Religion in Public Life - Tracing the new public forms taken by religion worldwide as it has re-configured around expanded markets, media and migratory flows, consumer capitalism, and new kinds of political activism.
Religious Diversity and Boundaries - Researching the conditions under which inter-religious, intra-religious, and religious-secular contact leads to hardening or softening of boundaries and divisions.
The Re-enchantment of Daily Life - Researching new forms of religiosity, many of which have to do with anchoring a sense of identity, reaching out to higher power(s), and securing meaning and significance in daily life.
Religion, sex and gender - Her writing has always focused on religion and power relations, especially religion's relation to gender and inequality. She is currently interested in religion-related controversies over sex, gender and family.
---
Website
http://www.lancs.ac.uk/fass/faculty/profiles/Linda-Woodhead/