Call for members: Defra economic expert panel
---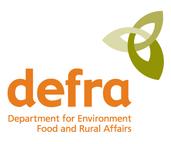 The Department for Environment, Food and Rural Affairs (Defra) is recruiting 15 panel members for a new Economic Expert Panel. The purpose of this panel will be to provide independent challenge and support for Defra's economists.
For more information on Defra, please see their website here.
The Role
The role of panel members will be stimulating, varied and of great importance to the Department. The Panel will sit quarterly for a full day to examine a topic of particular interest to Defra. There will also be opportunities to provide occasional advice outside the panel meetings themselves.
You will not be expected to attend every panel meeting but you will be expected to provide a minimum of 2 and a maximum of 6 days per year to Defra (although exceptions can be made if you are commissioned to carry out a particular piece of work).
Aside from the panel discussions, which will focus on (a) particular paper(s) / topic(s), you will also be asked to challenge and strategically review Defra's approach to economic analysis in specific areas, to provide new ideas and insights, to advise on how Defra collects and utilises economic evidence and advice, and occasionally to undertake particular pieces of work on an ad hoc basis.
The ideal candidate
Academic or experienced professional economist with extensive exposure to an area of economics within Defra's remit (see Annex for a list of these here)
Ideally with experience working with public sector bodies and advising non-specialist audiences on technical topics
Able to provide constructive challenge on the use of economics within an organisational and Government context and to connect this to cutting edge research Remuneration
We will pay a fixed rate of £275 per day plus travel expenses
Contact details
If you're interested in applying for this role please send a CV and covering letter explaining why you think you would be well suited for the role and what specific technical / subject expertise you could bring to the panel to:
Owain Johnstone
Defra
Nobel House
17 Smith Square
London
SW1P 3JR
(Owain.johnstone@defra.gsi.gov.uk)
And please also copy in:
Dr. Ulrike Hotopp
Postal address as above
(Ulrike.hotopp@defra.gsi.gov.uk)
The deadline for receipt of applications is midnight, 6th July 2012