Nanotechnology and your views
---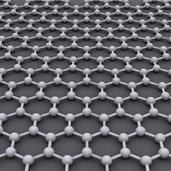 What are the implications of nanotechnology for the general public? What use is it to them? What are the risks and benefits? These are the types of questions that an online Knowledge Debate hopes to provoke.
---
Dr Robert Doubleday, Head of Research at the Centre for Science and Policy at the University of Cambridge, is helping to coordinate a European online debate about developments in nanotechnology. This process of public debate is designed to generate questions about nanotechnology and encourage academics to address some of these questions through research.
The project invites comments from members of the public covering five areas of nanotechnology: food and packaging, renewable energy, cancer diagnosis and treatment, ambient intelligence and environmental analysis of nano particles. More......
People