CSaP launches search for new Executive Director
---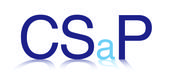 The Centre for Science and Policy is looking for a new Executive Director in succession to Dr Chris Tyler, who, as announced earlier this month, leaves at the beginning of June to become Head of the Parliamentary Office of Science and Technology.
The new Executive Director will lead the Centre through an exciting period in its development. Over the last three years, CSaP has established itself as a meeting-point between policy professionals (from both government and industry) and leading researchers from the physical, biological and social sciences and from engineering. Through its highly regarded fellowships and workshops, it has created many strong and enduring connections based on increased mutual understanding and respect. The new Executive Director will also be able to build on established programmes of professional development and research into the role of science in policy making, and will also play a key role within the wider initiative known as Cambridge Public Policy, which co-ordinates, promotes and supports public policy research and training across the University, including the new MPhil in Public Policy that will launch in 2013.
The Executive Director will provide leadership, innovation, planning and delivery, working with senior policy makers and academics, and leading a small professional team. He or she will work with the Founding Director and the Head of Development on a continuing programme to raise additional funds, thereby growing the Centre into a self-sustaining unit providing ongoing input from the sciences and engineering into policy.
The post is initially for a three year period. Consideration may be given to candidates available on secondment or "loan" from government departments for a limited period. A competitive salary package will be offered. Further details and an application form are available here.
The closing date for applications is 12 noon on Monday 11 June 2012. First interviews will take place on the afternoon of Thursday 21 June and the morning of Friday 22 June. Second and final interviews will be held on Thursday 28 June.
For further information, please feel free to call the CSaP office on 01223 768392.