New Government Chief Scientific Adviser
---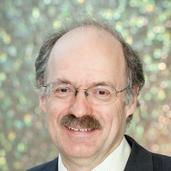 Sir Mark Walport, director of Wellcome Trust, appointed to take over as UK Government Chief Scientific Adviser.
Sir Mark Walport, who has been director of the Wellcome Trust since 2003, has today been appointed to succeed Sir John Beddington as the UK Government Chief Scientific Adviser. He will take up his new post in April 2013 and will step down as director early next year.
"This is an excellent appointment for the Civil Service in an important area of Government business", the Cabinet Secretary, Sir Jeremy Heywood said, "Mark Walport has already advised the Government on several occasions in his capacity as a member of the Council for Science and Technology so he is well placed to continue to offer the best scientific advice available to the Prime Minister and other members of the Cabinet."
Commenting on his new role, Sir Mark said, "I am delighted and honoured to be appointed as the Government Chief Scientific Advisor. Science, engineering and technology have transformed the infrastructure of the modern world, and have a vital role to play at the heart of policy making."
Sir Mark has been a member of the Prime Minister's Council for Science and Technology since 2004, and is a member of a number of international advisory bodies.
He has undertaken independent reviews for the UK Government on the use and sharing of personal information in the public and private sectors: 'Data Sharing Review' (2009) and secondary education, 'Science and Mathematics: Secondary Education for the 21st Century' (2010). He is co-chairing one of the Prime Minister's 'Champion Groups' on dementia, looking at research.
Sir Mark received his knighthood in the 2009 New Year Honours List for services to medical research and was elected as Fellow of The Royal Society in 2011.