Two year Mellon Post Doctoral Fellowship in Public Policy
---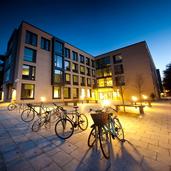 Salary: £27,578-£35,938 pa
Vacancy ref: ZZ16622
Applications are invited for a two year Mellon Postdoctoral Fellowship in Public Policy in the Department of Politics and International Studies, from 1 October 2012. Further information about the Department of Politics and International Studies can be found on the POLIS website. The Mellon Fellow in Public Policy will be expected to divide his or her time 50/50 between teaching and research. The research will involve a project focusing on the interaction between science and politics in the policy-making process, and on the different forms of knowledge and expertise that are involved. The research undertaken by the Fellow will depend on his or her specific interests, but at its core will be an innovative and interdisciplinary case study of a particular problem or episode in public policy which looks at some aspect of the relationship between science and politics. The project will assess how advice is gathered, how it is presented, whether or not scientific advice in particular is understood, how it is integrated into the policy process and what lessons for best practice can be drawn to improve policy decisions.
The Fellow will contribute teaching to the undergraduate Tripos as well as a public policy option for the POLIS MPhil programme in 2012/13, and 2013/14, and will be invited to contribute to the development of one of the case studies for the new MPhil in public policy (MPP) which will be launched in 2013/14.
All appointments will be subject to the Statutes and Ordinances of the University of Cambridge.
Applications should include a completed and signed application cover sheet (CHRIS/6) (parts 1 and 3 only), a curriculum vitae, and a personal statement including information on teaching and research interests. The names and full addresses (including telephone, email and fax) of three referees should be identified in the CHRIS/6. Candidates should ask their referees to write directly on their behalf to the Secretary of the Appointments Committee by the closing date.
Completed applications should be sent to the above postal or email address by the closing date Wednesday June 6th 2012.
Informal enquiries regarding this Fellowship may be directed to Professor Andrew Gamble (amg59@cam.ac.uk). Enquiries regarding applications should be addressed to the Secretary to the Appointments Committee (lk352@cam.ac.uk).
Interviews will take place in June 2012.
Quote reference: ZZ16622