Newsletter - June 2011
Message from the Executive Director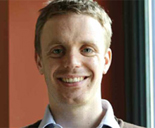 We know that alongside the one-on-one meetings and bespoke workshops that we run, the CSaP network also values regular opportunities to get together, catch up and discuss the interaction of science and policy making. One such opportunity is the forthcoming Policy Fellowship Launch at the Institute for Government in London on 6 July, when over 125 confirmed attendees from government, industry and research will hear first-hand from some of our inaugural Policy Fellows about the benefits of participating in the programme.
Attendees from government will include senior representatives from Parliament; the Cabinet Office; HM Treasury; the Department for Business, Innovation and Skills; Defra; the Department of Energy and Climate Change; the Department for Culture, Media and Sport; the Department for Work and Pensions; the Home Office; the Foreign and Commonwealth Office; the Department for Transport; the Department of Health; and the European Commission. From industry, we look forward to welcoming high level attendees from global corporations in aerospace and defence, construction, consulting, energy, finance, IT, mining, pharma, retail, telecoms and the legal profession.
Although the attendees at the launch will be drawn from diverse markets, sectors and backgrounds, each one faces the same challenge of how best to engage with research. The Policy Fellowship is a bespoke programme that networks policy professionals from government and industry directly into Cambridge's research excellence. Establishing these face-to-face connections between people is the single most effective way to ensure academic research and public policy inform each other, and we look forward to helping establish many more such connections on 6 July.
In this issue:
Planning for the wider impact of genome sequencing
Climate change and clean energy
Science in the service of the developing world
News in brief: i-Teams investigate policy impact, Policy Fellows update and congratulations to members of our network
Chris
Dr Chris Tyler
Executive Director
Centre for Science and Policy
University of Cambridge
Planning for the wider impact of genome sequencing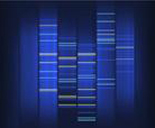 Recent and likely future advances in genome sequencing promise to have wide-ranging implications for healthcare provision. In June, CSaP joined forces with the PHG Foundation to run a policy workshop, drawing together experts from academia, medicine and government. Participants considered and debated the implications for both healthcare and society once whole genome sequencing has been fully commercialised and is widely available as a service. The workshop raised questions about what whole genome sequencing could mean for the diagnosis and treatment of a range of inherited diseases, cancers and other illnesses and identified some of the ethical, legal and regulatory issues to be considered in light of this highly disruptive new technology.
The 35 participants provided valuable insights and the PHG Foundation will now incorporate these in a report summarising the whole genome sequencing industry and making recommendations to policy makers, researchers and healthcare providers. The report, due out later this year, aims to help policy keep pace with the rapid and profound changes to healthcare heralded by whole genome sequencing.
Climate change and clean energy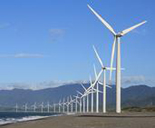 There is no more topical or important issue than the intersection between climate change and the three big security issues: food, water and energy. A problem of this scale requires an interdisciplinary and international approach so on 20 and 21 June, CSaP partnered with the Renewable Energy and International Law network and the Global Sustainability Institute at Anglia Ruskin University for a two-day forum in Cambridge. The meeting yielded interesting and inspiring proposals for how governments, non-governmental organisations and private industries can work together in order to achieve a common goal, promoting environmental health and energy security. For more information please see the article on our website here.
Science in the service of the developing world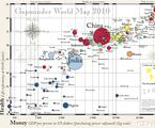 Professor Chris Whitty is Chief Scientific Adviser for the Department for International Development – one of the few government departments to see a real-terms budget increase in the recent round of cuts. Professor Whitty came to Cambridge last month to deliver a Darwin College Connections Lecture in association with CSaP on the vital role of science and technology in international development efforts. His lecture ranged across the many real-world challenges his department addresses, from food security and water scarcity to global healthcare, natural disasters and climate change.
Drawing on a breadth of experience, research data and case studies, Professor Whitty depicted a world of increasing populations and rapidly changing ecosystems. These changes, he suggested, always have the greatest impact on the very poorest in society and he discussed the role that science can play to help mitigate the worst impacts and to aid development. You can read more about his presentation, including some of his bold conclusions, here.
News in Brief
i-Teams investigate policy impact
The unique i-Teams programme has been teaching postgraduate students how to build go-to-market strategies for ground-breaking university research since 2006. Over the 2011 Easter term, CSaP (in partnership with i-Teams Cambridge) invited a team of students to mine the University for areas of research that could and should have an impact not on industry, but on policy making.
The Policy i-Team investigated the potential policy impact of research being conducted in a number of areas: food security in the Department of Plant Sciences, prenatal health in the Centre for Trophoblast Research, whole genomic sequencing in the Sanger Institute and the prediction of "health life expectancy" in the Department for Clinical Neurosciences. The team presented their findings at an event at the Hauser Forum on 23 June. You can read more about iTeams' first foray into policy here.
Policy Fellowships
Our new Policy Fellows in June were Jenny Dibden, Joint Head of the Government Social Research Service, and Philip Langsdale, Chief Information Officer at the British Airports Authority (BAA). Jenny's research questions centre around the role of advice in policy making, particularly whether radical challenge from scientists and others can improve the advice provided by government analysts. Philip's interests encompass a range of questions relevant to operations and technology at Heathrow, including new models of innovation, resource management and process design, as well as security technology and the understanding of risk and resilience. Both will return later in the year to continue their discussions with a wide range of researchers across the physical and social sciences and engineering.
Before we break for the summer, we will welcome one more Policy Fellow to Cambridge, Serge Plattard (Science and Technology Counsellor at the French Embassy in London), who is interested in identifying cutting-edge research in astrophysics, materials science, nanoscience and molecular biology and in potential opportunities for collaboration between Cambridge and universities in France. Serge will visit on 4 and 5 July and then again in October, when we also expect to host Policy Fellows from BT, DCMS, Defra and the European Commission.
Forthcoming events
CSaP is pleased to support a session on communications between scientists and policy makers in the forthcoming Humanities and Sciences Conference "Threats to University Activities" (20 & 21 July). Speakers in the session include Lawrence Krause, Lady Pauline Perry and Lord Martin Rees. For more information on the programme, please contact Mrs Felicity Eves-Rey.
Congratulations
We would like to congratulate two members of our network who have recently been elected Fellows of the Royal Society: Professor Andrew Balmford and Professor Sir Colin Humphreys. Our congratulations also go to Professor Sir Mark Welland, Founder of the Cambridge Nanoscience Centre and Chief Scientific Adviser to the Ministry of Defence, who was knighted in the Queen's Birthday Honours List.
A debt of gratitude
CSaP would like to thank the David Harding Foundation and the Isaac Newton Trust for their donations which made the Centre's creation possible.