Newsletter - May/June 2012
Message from the Founding Director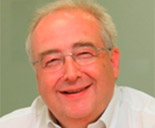 We are used to things moving at a fast pace at the Centre for Science and Policy, but even so, since our Annual Conference in March, our activity has increased dramatically. The scope and reach of the Centre has never been greater; we have a growing number of knowledge sharing events on a diverse range of topics from cyber security to ecosystem services, and demand for our Policy Fellowships scheme is substantially outstripping supply.
Former Science Editor at The Times, Mark Henderson, acknowledged during his recent Distinguished Lecture that CSaP "blazes a trail in connecting science and policy"; awareness of CSaP is at an all time high, the network is growing and so too is the impact. This newsletter provides just a snapshot of these activities - if you would like to find out more please contact enquiries@csap.cam.ac.uk.
In other news, the search for our new Executive Director is nearing its conclusion as the deadline for applications (midday on 11 June) approaches. This is the last chance to get your application in!
David Cleevely
Founding Director
Centre for Science and Policy
University of Cambridge
In this issue:
Recent CSaP activity - creating impact
Forthcoming events
News in Brief
Recent CSaP activity - creating impact
Cyber Security and Critical National Infrastructure
Recent events have included a workshop for government, academia and industry on the cyber security of critical infrastructure, jointly hosted by CSaP and the Computer Laboratory. The aim of the workshop, which took place on the 26 April, was to identify ways of safely studying and quantifying the risks of cyber attack on energy, transport and communications networks, particularly when those risks involve cyclic dependencies. Following these discussions, we propose to investigate two potential areas: sanitising sector-level information as the basis for study and building frameworks to analyse and understand possible high-impact risks. The Centre is now in discussion with a number of government and industry bodies about how to take this work forward, including the election of a number of Policy Fellows in this area.
Professional Development Health Seminar
On 3 May CSaP held a professional development policy seminar, in partnership with the Centre for Diet and Activity Research (CEDAR) and the Institute of Public Health (IPH), for an audience of early-career health scientists from the Universities of Bath, Birmingham, Cambridge, East Anglia, Edinburgh, Exeter, Plymouth, Sheffield, and York. The one-day seminar provided an exciting opportunity for attendees to capture an overview of the policy landscape and to connect with the policy makers themselves. Full details are available here.
CRASSH Biodiversity Workshop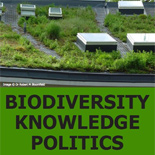 At a meeting in Panama City in April, more than 90 Governments established the latest science policy body to join the United Nations system. The Intergovernmental Platform on Biodiversity & Ecosystem Services (IPBES) is designed to contribute to tackling global biodiversity loss through creating better links between science and policy. In May CSaP held an international workshop to discuss IPBES and to contribute thinking to its early development. More information is available here.
Ecosystems Workshop
Ecosystems services lack wide political traction, although they are a key concept underlying natural environment policy. In order to address this imbalance, on 1 May CSaP ran a policy workshop on Politics and Ecosystems Services at the Royal Society. The workshop was jointly organised by CSaP, Natural Capital Initiative and Natural England. NERC-funded CSaP intern, Sian Loveless, also played a key role in organising this event. This highly successful meeting, chaired by Miles Parker (Deputy CSA for Defra), brought together academics, policy makers and business leaders to reflect on ways that the concept of ecosystems services could be linked up more effectively to broader political and policy agendas. A report of the workshop will be available soon.
Mobilising the Geeks - Mark Henderson Lecture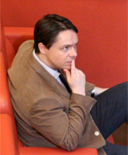 Continuing our Distinguished Lecture Series, Mark Henderson, Head of Communications at the Wellcome Trust and former Science Correspondent for The Times, gave credit to CSaP for "blazing the trail" in connecting science and policy. Speaking in the week of the launch of his new book "The Geek Manifesto: Why Science Matters", Mark produced various examples of "evidence abuse" with respect to policy making and highlighted some of the barriers to enabling evidence-based policy. In his lecture he also shared his thoughts as to why this occurs and encouraged the audience to help change it by getting involved in science policy. A full report can be found here.
Cambridge Public Policy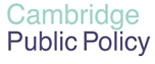 There are now just a few days left to apply for the Mellon Postdoctoral Fellowship in Public Policy, hosted in the Department of Politics and International Studies. The Fellow will undertake a research project focusing on the balance between scientific and other advice in the policy process; the project will assess how advice is gathered, how it is presented, whether or not scientific advice (in particular) is understood, how it is integrated into the policy process and what lessons for best practice can be drawn to improve policy decisions. To find out more or to apply please click here.
Forthcoming events
We're coming to the end of our busiest academic year to date - since September 2011 we have held our first annual conference, five distinguished lectures, five policy workshops and seminars, and three professional development seminars, as well as partnering with a number of other organisations to support a range of policy-related events (all of which are listed on our website here).
In the remaining few weeks of the year, we will host an event on Global Uncertainties at which Dr Tristram Riley-Smith, CSaP's first Visiting Fellow, will present a report on the inquiry phase of his project exploring the state of engagement between national security stakeholders and academia - more details of this project can be found below. Mark Henderson will reprise his lecture on "Mobilising the Geeks: Bringing science back to the centre of policy" for an audience of policy makers in government, and Cambridge Public Policy will host an event at the Institute for Government for new MPs and a training seminar for fast-stream civil servants. Finally, the Centre will host a Policy Workshop for the core team of the Heseltine Review in Cambridge in July, bringing together a small group of researchers expert in innovation and competitiveness to discuss the review's draft hypotheses. We look forward to reporting on these events in our next newsletter which goes out at the end of July.
News in Brief
Policy Fellowships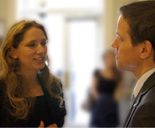 We're now half-way through a packed Easter Term schedule of Policy Fellows. Visitors in the remainder of the term will include the first Fellows in our new "streams" focussing on emerging technologies, and on behaviour and well-being. Under the first heading we will be hosting a visit by Chris Pook, Deputy Director for the Green Economy at BIS; while under the second heading we look forward to welcoming Ewen McKinnon from the Wellbeing and Big Society Policy Team in the Cabinet Office and Pauline Reeves, Deputy Director for Sustainable Travel and Equalities in the Department for Transport. Together with other new Fellows from the Environment Agency and from the French Foreign Trade Advisors, they will bring the total number of new Fellows this year to 36.
Cambridge Public Policy (CPP) Seminars and website
The Friday lunchtime CPP Seminars continue to provoke interesting discussion on a wide range of policy areas. The Lent term series concluded on 25 May with a talk from Ben Plowden of Transport for London, entitled: "When a man is tired of London ...". The series included talks from a variety of leading academics, visiting professors and thought leaders from around the globe. Topics covered counter-terrorism, geographic data in support of public policy and philanthropy in policy making. We are however, keen to increase footfall next term and so various models and locations are being considered. If you would like to find out more about these events or suggest a speaker for a future event, please contact Miranda Gomperts. We are also pleased to share the link to the new Cambridge Public Policy website.
Global Uncertainties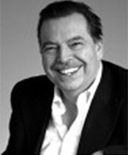 Dr Tristram Riley-Smith, CSaP's first Visiting Fellow, is currently completing the inquiry phase of his project exploring the state of engagement between national security stakeholders and academia. He has interviewed over 60 people involved in academic research and government service, and is now drafting a report that analyses the obstacles to effective collaboration and sets out proposals for overcoming these challenges. This will be reviewed at a workshop at the Royal Society in June, shaping the next stage of the project when Tristram will seek to develop and trial a number of these solutions. The working title of his report, "Men of the Professor Type", is inspired by a letter written in August 1939, on the day that Britain declared war on Germany, when the operational head of the Government Communication and Cypher School wrote to the Foreign Office about the talent that he needed to draw on at Bletchley Park to help his agency fulfil its mission.
Nature Article
The UK model of Chief Scientific Advisers is currently the focus of considerable international attention, from New Zealand and Japan, to the European Commission and United Nations. In a recent commentary published in Nature, Robert Doubleday (CSaP's Head of Research) and James Wilsdon (University of Sussex) argue that while the UK model has many strengths, care needs to be taken when transplanting it into different political contexts. They recommend stronger international networks for the emerging cadre of CSAs to exchange ideas and learn from comparative experience of scientific advice. For more information see here.
A debt of gratitude
CSaP would like to thank the David Harding Foundation and the Isaac Newton Trust for their donations which made the Centre's creation and continued work possible.