Newsletter - October/November 2011
Message from the Executive Director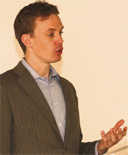 As we head towards the end of 2011, not only can the Centre for Science and Policy look back on a very successful year, but it also has much to look forward to in the year ahead.
I don't want to dwell on the year nearly past, but it's worth reflecting on how the Policy Fellowships Programme – piloted in 2010/11, and formally launched in July this year – continues to grow in popularity and impact. This term we have welcomed our first Fellows from Number 10, the Treasury and the Cabinet Office, as well as our first visitor from the European Commission. In 2012, the programme will see 30 policy makers from government and industry meet over 300 researchers in around 900 face-to-face, one-on-one interactions.
Our broader programme of engagement between researchers and policy makers – based around Policy Workshops and Distinguished Lectures – also continues to grow in reputation, providing a neutral platform for researchers and policy makers to share knowledge and generate new thinking. At the same time our programme of training for early-career researchers, introducing them to policy and providing them with opportunities to engage with policy makers, is becoming well established, with two seminars in the autumn term.
Science and Policy Research
But the Centre's ambitions do not stop at high-quality engagement and training programmes. This year we appointed a Head of Research, Dr Rob Doubleday, who will be developing a research programme on science and policy. Building on April's workshop to identify key questions on the relationship between science and policy, our first research project will explore the changing role of Chief Scientific Advisers in UK Government.
Development
The Centre's rapid evolution into an important piece of the science-policy landscape will continue in 2012. To help build capacity and a sustainable long-term future, we are recruiting a Head of Development to lead our fundraising and development strategy and activities. If you know of any outstanding fundraisers who would be interested in joining a growing and ambitious organisation operating at the interface between science and policy, please do put them in touch with us. You can find more information about the position here.
Chris
Dr Chris Tyler
Executive Director
Centre for Science and Policy
University of Cambridge
Science and the Foreign Office

During the cold war, when diplomatic exchanges across the iron curtain were close to absolute zero, productive communications between Western and Soviet scientists continued; and in the same way today, there are important scientific collaborations ongoing between Israel and Iran, and also between Turkey and Cyprus. For the Foreign and Commonwealth Office (FCO), scientific diplomacy is a key instrument in the diplomatic toolbox.
To discuss scientific diplomacy and the wider role that science plays in the FCO, we invited Professor David Clary, the Foreign Office's first Chief Scientific Adviser (CSA), to deliver our sixth Distinguished Lecture. Professor Clary's role as CSA is broad and far-reaching, providing science advice to the Foreign Secretary and other policy makers, building partnerships between scientific organisations in the UK and elsewhere, and engaging with other departmental CSAs. You can read about his lecture here.
NATO and Cyber Defence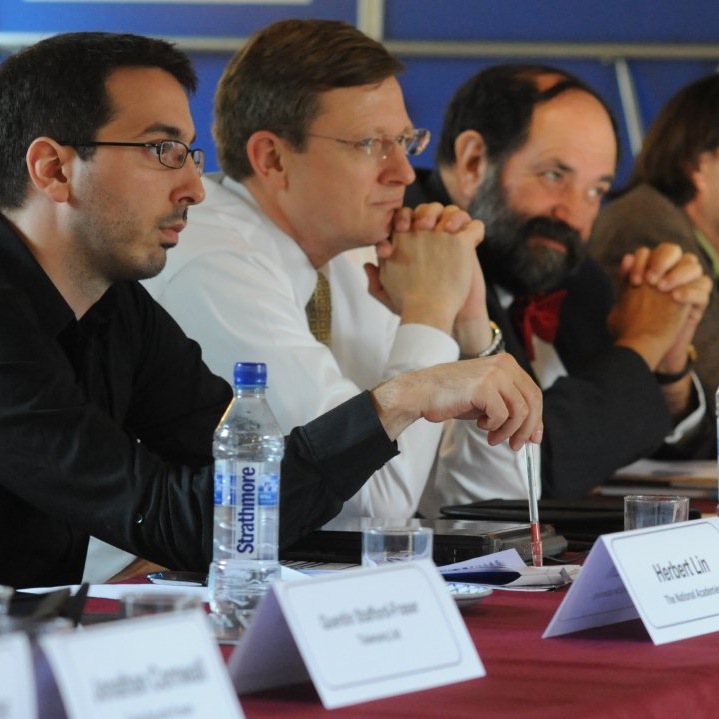 In classical warfare, participants share the same landscape, but cyber warfare is different because the landscape in which war is waged is generated by those participating in it. Concern about cyber defence is growing following a number of high profile cyber attacks in recent years. To discuss this topical and complex issue, CSaP hosted a workshop with NATO Science for Peace on 10 and 11 October in Wolfson College, Cambridge.
It was the first event of a new CSaP project on cyber security, and brought together experts from the private sector, defence, law and policy making to discuss the realities of cyber warfare. You can read more about the workshop here.
Forthcoming Events
Lord Rees to speak on the future of science and policy

We are delighted that the last CSaP Distinguished Lecture of the year will be delivered by Lord Rees of Ludlow, the Astronomer Royal and Master of Trinity College, and a member of our Executive Committee. Martin Rees was appointed President of the Royal Society in 2005 and completed his tenure a year ago; during his time at the helm, he oversaw a number of changes at the Royal Society including the expansion in its public engagement and policy role. In his lecture, Lord Rees will offer reflections on science and policy issues based on his experience at the Royal Society and also as a member of the House of Lords, and consider what challenges the future holds for the relationship between science and policy. For more information and to book your place, see here.
Professional Development Policy Seminars for early career researchers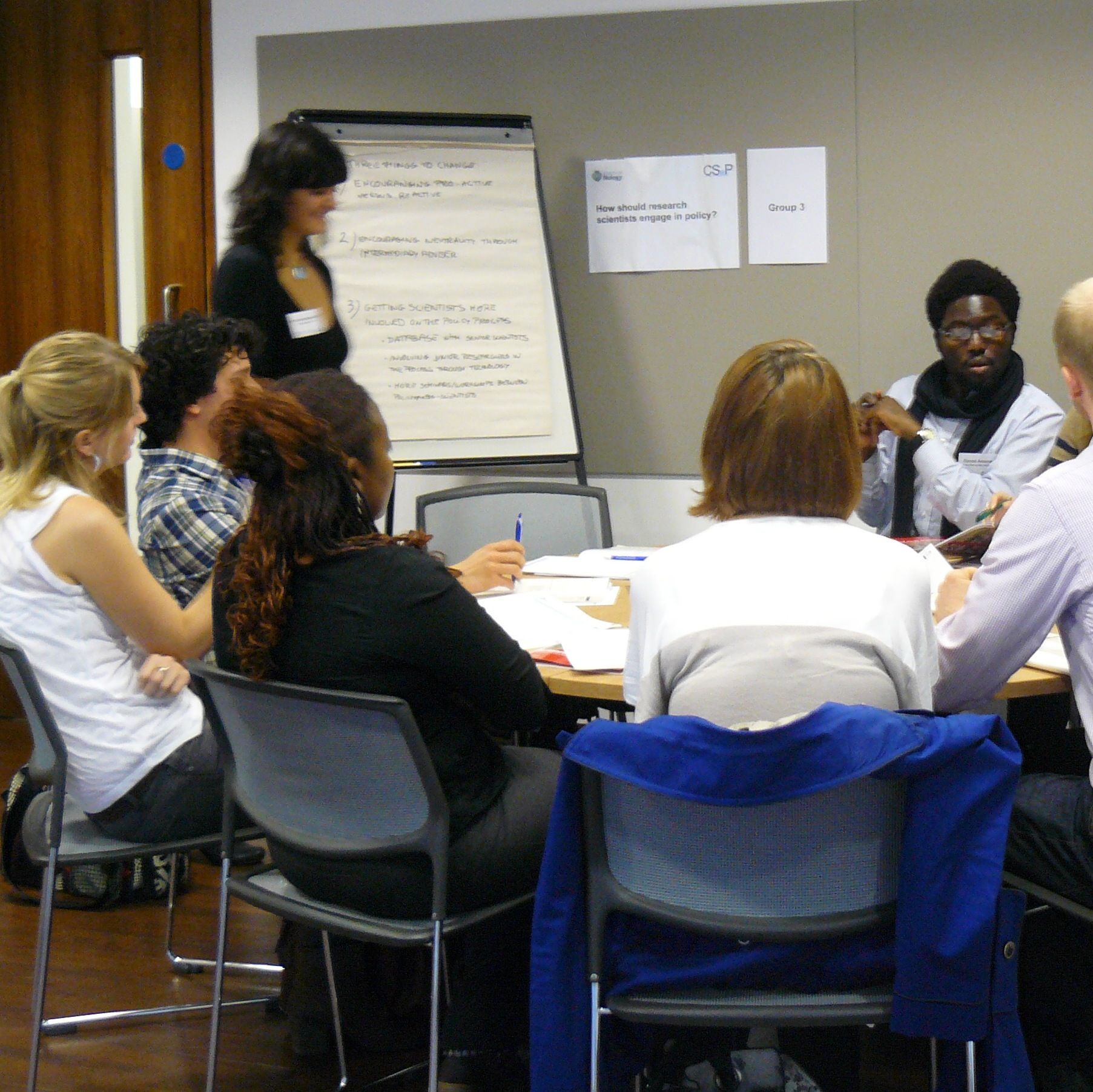 A seminar for engineers has been organised for 9 December in collaboration with Cambridge University Engineering Department (CUED) and the Institution of Engineering and Technology (IET). The seminar will introduce early-career researchers in the area to the realities of engaging with policy and provide them with opportunities to do so. Participants will hear from, among others, Professor Dame Ann Dowling, Head of CUED; Professor Robert Mair, Head of Civil and Environmental Engineering at CUED; Professor Ian Poll, Professor of Aerospace Engineering at Cranfield University and Chairman of the Defence Scientific Advisory Council; Professor Jeremy Watson, Chief Scientific Adviser at CLG; Professor Brian Collins, CSaP Associate Fellow and former Chief Scientific Adviser at BIS and DfT; Dr Tony Whitehead, Director of Governance and Policy at the IET; and Dr Chris McFee, Head of the Civil Contingencies Team at the Government Office for Science and CSaP Policy Fellow. For more information see here.
Post-UN Summit Conference on Noncommunicable Diseases and Mental Health
On Friday 20 January, the Humanitarian Centre, in partnership with CSaP and the Cambridge Institute for Public Health, will be hosting the Cambridge Post-Summit Conference on Noncommunicable Diseases and Mental Health. This conference will capitalise on the momentum and energy generated by 2011 UN Summit on Noncommunicable Diseases, and put forth realistic agendas for further UK research, action and policy on noncommunicable diseases and mental health in the developing world. Find out more about this event here.
News in Brief
William Pitt Seminar
We were grateful to Pembroke College for inviting so many members of our network, including several returning Policy Fellows, to this year's William Pitt Seminar on 14 October. CSaP's Founding Director Dr David Cleevely was one of four speakers who tackled "The Future of the World in Four Objects", choosing to discuss the impact of the mobile phone on the economy and society, with other speakers covering the credit card, composite materials and stem cells. We look forward to working closely with Pembroke to design and promote the 2012 event in what is now an eagerly anticipated fixture in the annual calendar.
Professional Development Policy Seminar for Biologists
On 11 November, CSaP ran a Professional Development Policy Seminar for biologists in association with and supported by the Society of Biology. 45 early-career researchers in the biological sciences heard from researchers Professor Chris Whitty, Professor Ajit Lalvani, Professor Ottoline Leyser and Professor Clive Page, and from policy professionals Dr Miles Parker, Dr Nafees Meah, Dr Helen Bodmer and Gary Kass. You can read a write-up of the event, by participant PhD student Fiona Docherty, here.
Silicon Valley comes to Cambridge
On 17-18 November, leading entrepreneurs and industrialists from Silicon Valley visited Cambridge as part of the Silicon Valley Comes to the UK programme. In a hectic schedule, the Silicon Valley representatives – including Reid Hoffman (Executive Chairman and co-founder of LinkedIn), Joi Ito (CEO of Creative Commons and Director of the MIT Media Lab) and Greg Joswiak (Vice President of Product Marketing, Apple) - worked their way around Cambridge in a series of panel discussions and keynote lectures, many of which were coordinated by CSaP. On 17 November they were joined by CSaP Policy Fellow Rohan Silva in an excellently attended panel session on the future of education, in preparation for which CSaP brought Rohan to meet a number of Cambridge's leading education researchers. For details see here.
Joi Ito lecture
On 18 November, the newly appointed Director of the MIT Media Lab Joi Ito addressed an audience of policy makers, business leaders, academics and students on the role of institutions and scientists in today's new world of "small pieces loosely joined". He discussed how open data and open standards can facilitate innovation and creativity while maintaining interoperability and scalability. The lecutre also explored the new dynamics of a world in which, as he put it, "the cost of innovation is nearly zero", and "deciding whether or not to do something costs more than just getting on and doing it." For details see here.
Policy Fellowships
The Centre has announced the first group of Policy Fellows to be elected for the new year, together with the dates of their initial visits to Cambridge in January and February 2012. They include the MoD's Deputy Head of Science & Technology Strategy, the CEO of the Massachusetts Life Sciences Center, senior policy professionals from GSK and BAE Systems, and our first Departmental Private Secretary (Mark Swindells, PS to Iain Duncan Smith, Secretary of State at the Department for Work and Pensions). For details see here.
Visit by delegation from Chinese Ministry of Transport
CSaP hosted a study visit to Cambridge by a delegation from the Chinese Ministry of Transport (MOT) on 16 November, as part of a working group meeting with the UK Department for Transport. Nine visitors, led by the MOT's Director-General for International Cooperation Ju Chengzhi and his UK counterpart (and CSaP Policy Fellow) Graham Pendlebury, visited the Department of Engineering and the Computer Laboratory to see for themselves some of the latest research on heavy vehicle technology for improving safety, productivity and sustainability, transport monitoring and data sharing, and other areas relevant to transport policy. For details see here.
A debt of gratitude
CSaP would like to thank the David Harding Foundation and the Isaac Newton Trust for their donations which made the Centre's creation and continued work possible.