Policy Fellowships
---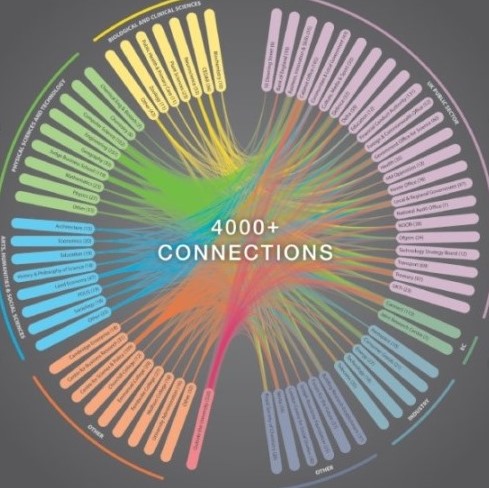 The Policy Fellowships Programme delivers opportunities for decision makers to forge lasting connections with researchers. The Programme has been welcomed in academia as an effective pathway to impact, and in government and industry as efficient professional development.
"Cambridge University's Policy Fellowships programme is an excellent initiative, bringing together senior policy makers and academics to help generate new policy responses to complex social and economic challenges. Good policy making requires access to the best evidence base. Cambridge University Policy Fellows act as a bridge between the public sector and cutting edge research, helping to translate scientific insights into the heart of the policy making process." Sir Jeremy Heywood, Secretary to the UK Cabinet
Click on the links for more information on:
The Programme
Every Fellowship is unique, determined by the questions a Fellow asks and the opportunities he or she chooses to develop. At the earliest opportunity in your two-year Fellowship, you will spend five days in Cambridge, usually in two or more visits. These will be five intense days, filled with mostly 1:1 meetings with as many as 25 to 30 researchers chosen for the relevance of their work to the questions you define, and also for the heterogeneity of perspectives and multidisciplinary insights they bring. Many of the opportunities open to you in the rest of the Fellowship will be identified during these meetings, and will vary widely from Fellow to Fellow.
During the remainder of the year and the following year, CSaP Policy Fellows are encouraged to make use of the Policy Fellows Network, a peer-to peer network of Policy Fellows from the public sector, civil society, industry, and 1100+ researchers at Cambridge. Fellows have the opportunity to attend, initiate and speak at a range of CSaP events at which the Fellowship is convened; plus a wide range of "on demand" and ad hoc opportunities.
Benefits
A five-day tailor-made programme of meetings with academic experts across a range of disciplines
Accommodation in a Cambridge College, dinner at High Table, and travel within Cambridge
Access to exclusive CSaP events, such as Policy Workshops, and further one-on-one meetings
Membership of the Policy Fellows Network, providing opportunities for ongoing engagement with Fellows from the public sector, civil society, industry, and 1100+ researchers at Cambridge
On-call navigation of the University's expertise and resources for the duration of the Fellowship
Insight into the latest research connected with the Fellow's areas of responsibility, across the whole range of academic disciplines from anthropology to particle physics to zoology
The opportunity to explore how scientific research, evidence and expertise can inform public policy, whether it's sustainability and the green economy, security and risk, innovation or infrastructure development, devolution, or any other policy area.
Who should apply?
The scheme is intended for policy professionals in the public sector (including central and local government), industry, and civil society. In terms of seniority, the core scheme is designed for Director or Deputy-Director level officials in Whitehall (or equivalents in other administrations) and for senior executives in private organisations from industry or civil society (such as Public Policy Director, Research Director, VP Innovation, or CIO). A Junior Policy Fellowship scheme was launched in autumn 2012, and a further scheme targetted at the most senior policy professionals (Permanent Secretary/Director General), the Policy Leaders Fellowship, was launched in 2013. In 2014 the reach of the Fellowship was extended to include senior local government officials under a new ESRC Local Policy Fellowship.
To see a list of current CSaP Policy Fellows, please click here.
Costs
From September 2015, the fee for CSaP Policy Fellowships is £2000 per annum for each of two years for Fellows from government, public sector, or civil society, and £4500 per annum for corporate Fellows. An additional cost of £500 is charged to cover College accommodation and travel within Cambridge during the initial visit.
How to apply
Application to the fellowship is made via a simple application form, downloadable here. The application will ask you to provide:
Your aims for the Fellowship and the questions you wish to explore
A brief biography (and photograph) suitable for posting on our website here if your application is successful
The name, role and contact details of the line manager or budget holder who supports your application and can authorise the payment of the fee.
For further information on how to apply, see here. For an informal discussion, please email policyfellows@csap.cam.ac.uk or call us on +44 1223 768392.