Emerging technologies and society
---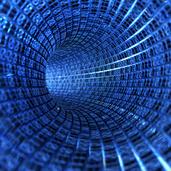 Genomics, nanotechnology, neuroscience, machine learning, social media, novel materials. Emerging technologies have the potential to change the way we live, mostly for the better, but not without risks.
Looking ahead to the impact that emerging technologies will have on society is important for researchers – both those who are pushing technological boundaries and for those who are interesting in their societal, ethical and economic implications – and for policy makers, who have to decide how these technologies fit into the broader policy context.
The Centre for Science and Policy has brought together senior representatives from the Department for Transport, the Home Office, the Welsh Government, the Department for Business, Innovation and Skills and the Department of Energy and Climate Change with leading academics to address questions arising from the development and application of new technologies.
---
University of Cambridge Initiatives and Centres active in this theme include:
Wellcome Trust Sanger Institute
Computational and Biological Learning
People