Global resources and sustainability
---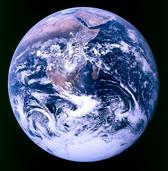 We only have one planet and its resources are finite. Understanding and managing global resources is necessary to ensure a sustainable future, which, in the context of climate change and both economic and population growth, is requiring decision makers in government and industry to consider profound and exacting questions.
The triple-team of food, water and energy security are amongst the biggest challenges of our age and solutions are not straightforward. Addressing these issues requires a multidisciplinary approach, encompassing not only expertise in the fields of food, water, energy and the environment, but also an understanding of risk and uncertainty and behaviour.
The Centre for Science and Policy has brought together leading academics from its network, including the Cambridge Conservation Initiative, together with government departments including the Department for Transport, the Department for Communities and Local Government and the Department of Energy and Climate Change in order to discuss real world challenges, review the most recent research and share knowledge.
---
University of Cambridge Initiatives and Centres active in this theme include:
Cambridge Conservation Initiative
Cambridge Programme for Sustainability Leadership
CUED Centre for Sustainable Development
University of Cambridge Research Theme on Energy
University of Cambridge Research Theme on Global Food Security
People