Research, evidence and policy
---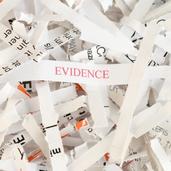 In a little over a decade, the phrase "evidence based policy" has gone from a novel play on words (based on "evidence based medicine") to a common and reasonable expectation of policy makers worldwide.
The UK's system of expert advice across government - encompassing the natural sciences and engineering, social research, statistics, economics and operational research - is arguably the most comprehensive and effective in the world, and it is developing all the time.
However, the relationship between research and evidence on the one hand and policy and politics on the other is historically fraught and more complex than often assumed. CSaP brings together researchers and policy makers to enable a better understanding of the relationship between science and policy, and conducts and coordinates research on the subject.
People