Risk, uncertainty and resilience
---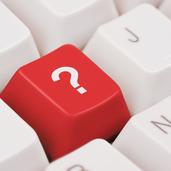 Issues of risk and uncertainty cut across every public policy topic. The systems that make up our society are complex and a deep upstanding of the nature of those systems, and the nature of risk, uncertainty and resilience, is needed to mitigate against system failure.
Resilience as a matter of public policy and a topic for scientific research is receiving increasing attention, not least because the pace of technological innovation is accelerating and bringing with it fresh vulnerabilities. It is therefore challenging that the bridge between research and policy is so rickety in respect of the understanding and communication of risk and uncertainty.
CSaP brings together researchers and policy makers to discuss issues of risk, uncertainty and resilience, both to look at problematic inputs – such as both natural and manmade disasters – and the fragility of the systems themselves.
---
University of Cambridge Initiatives and Centres active in this theme include:
Cambridge University Centre for Risk in the Built Environment
CUED Uncertainty, Risk and Resilience Strategic Theme
People