Share
Supporting parents to enhance young people's mental health
Guest post by Gordon Harold, Professor of the Psychology of Education and Mental Health, Faculty of Education, University of Cambridge
Breaking intergenerational cycles of adversity: a policy priority
"Problems beget problems", "Like father, like son", "The apple doesn't fall far from the tree" … all statements that harness colloquial communication as to how behaviours transfer from one generation to the next. Of course, problems do not necessarily beget problems, fathers and sons are not inevitably alike and apples can travel quite a distance from the site where they first fall. Understanding that there does not have to be an inevitability to outcomes based on previous generation specifics is core to developing policies that interrupt negative cycles of intergenerational transmission. Two areas of policy relevance that have received considerable investment and that have each suffered from a failure to understand how to effectively break intergenerational cycles of transmission are mental health and domestic adversity - marked by poor parenting quality and inter-parental relationship discord. Historically, these areas have been treated as policy focused silos. Yet, one likely affects the other and without effective intervention, patterns of mental health problems and negative family interaction patterns are more likely to repeat across generations.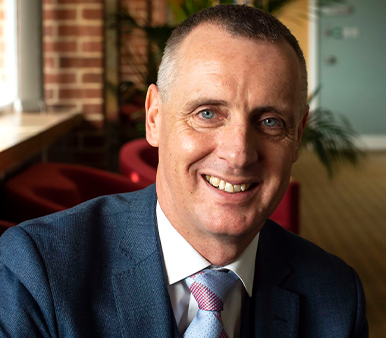 Mental health: The state of the nations
Mental health disorders are the single largest cause of disability in the UK, affecting 1:4 people across their lifespan with an estimated annual cost to the UK economy greater than £110 billion and a global cost by 2030 expected to be greater than $16 trillion. Among children and adolescents, greater than 70% of serious mental health conditions, including psychiatric disorders, develop before the age of 18 years, with estimates ranging from 1:5 to 1:10 children and young people in the UK affected by serious mental health problems, including anxiety, depression, conduct problems, self-harm, psychosis and suicide.
Multiple research reports suggest that mental health problems among young people are on the increase in the UK and internationally. While acknowledging difficulties in determining whether recently measured increases reflect genuinely worsening mental health or, rather, greater awareness and willingness to report such problems, it is noteworthy that there has been a threefold increase in the number of teenagers who report self-harm in England in the last decade (1:5 15 year olds). Suicide is the second leading cause of death for young people (<20 years), with the UK prevalence rates for anxiety and depression among the highest in young people aged between 5-18 years living in OECD countries.
Supporting parents to support young people's mental health
One of the most significant influences on young people's mental health is the quality of relationships that children experience with their parents. Positive parenting has long been recognised as a core building block for children's mental health and long-term life chances (e.g., education outcomes). More recently, wider family relationship dynamics, such as the quality of the relationship between parents has been recognised as a significant factor for children directly and indirectly through disruptions to the quality of relationships children experience with their parents. Domestic adversity is often indexed by poor parent-child and/or inter-parental relationship quality and has historically served as a primary target for family-focused support and intervention policies. Decades of research has highlighted the role of parenting-focused, family-based intervention programmes and positive outcomes for children and adolescents.
More recent evidence has highlighted that where conflict and discord between parents occurs and where conflicts are frequent, intense, child related and poorly resolved, there is an increased risk of poor outcomes for children and adolescents. There is also a reduced likelihood that parenting focused intervention programmes may lead to sustained positive or improved outcomes, including mental health outcomes.
Breaking intergenerational transmission cycles: an example of UK policy innovation
Based on an accumulation of UK and international research evidence highlighting the extensive and pervasive harm of inter-parental conflict on child and adolescent mental health outcomes, the Department for Work and Pensions (DWP) funded the Reducing Parental Conflict Programme (RPC; https://www.gov.uk/guidance/reducing-parental-conflict-the-impact-on-children).
The RPC programme aims to reduce the damage that parental conflict causes to children through the provision of new support for parents, training for family practitioners and better awareness, understanding and coordination of parental conflict related services delivered by local authorities and their partners; all with one core aim – to promote improved mental health outcomes for at-risk children and adolescents.
RPC is based on strong research evidence that conflict between parents – whether together or separated – can have significant adverse impacts on children's mental health and long-term life chances. While the RPC programme aims to promote improved outcomes for parents and children, with a focus on disadvantaged families, its core objectives are to:
• develop an evidence base on what works to reduce parental conflict, to inform future commissioning practice; and
• help local areas integrate support to reduce parental conflict in local family services to enhance mental health and other positive outcomes for children and adolescents.
The RPC Programme has been running in England since 2018 and recently received a funding boost of £33 million in March 2022 (Families supported by £33 million to drive down parental conflict - GOV.UK (www.gov.uk)
Moving from silos to synergies: opportunity for future policy development
Contrary to the opening of this blog, "Problems do not inevitably beget problems" … particularly where robust research informs effective intervention strategies and where policy decision-making is informed accordingly (and where evaluation is an integral part of this process). Mental health problems among young people are on the rise, rates of family conflict, discord and breakdown are also on the increase. Longitudinal evidence highlights the adverse impacts of inter-parental conflict and negative parenting experiences for children's mental health and long-term interpersonal relationship experiences. Supporting parents through programmes such as the RPC Programme, which is informed by an intergenerational research evidence base, offers significant opportunity not only to improve outcomes for children and adolescents in the long-term, but to interrupt negative intergenerational transmission patterns both in terms of poor mental health and negative family/interpersonal interaction patterns – the potential cost savings of which are significant.
It is time for UK policy development to move away from a siloed approach to intervention, and instead move towards a synergistic model of targeted intervention and future prevention. For example, through targeted inter-parental relationship support which reduces high levels of inter-parental conflict (intervention), this subsequently reduces the likelihood of long-term mental health problems (and disorder) developing among children and adolescents (and future adults; prevention). A shift in high-cost late-intervention policy strategies to targeted early prevention strategies is essential if sustained progress in the reduction of intergenerational adversities is to be realised (click here for further information on upcoming events linked to this objective).