Share
UK research and innovation strategy
Guest post by Ryan Francis, CSaP Policy Intern
Whilst working at the University of Cambridge Centre for Science and Policy (CSaP), I attended a UK Research and Innovation Strategy event at the Royal Academy of Engineering, London, organised by the Foundation for Science and Technology.
CSaP works with the Doctoral Training Partnerships at Cambridge to recruit PhD students with a keen interest in learning about the relationship between scientific research, evidence and policymaking. Selected interns generally work full-time for three months and are given the opportunity to gain first-hand knowledge and experiences in UK science policy.
My academic background is in physics and the philosophy of science, so I find it highly enriching to observe the wider picture of how scientific research interacts with the economy, governance, business and inclusion. My internship spans the 2021 Michaelmas Term and has given me a profound career opportunity, which I hope will facilitate the transition into government upon graduation of my doctoral studies.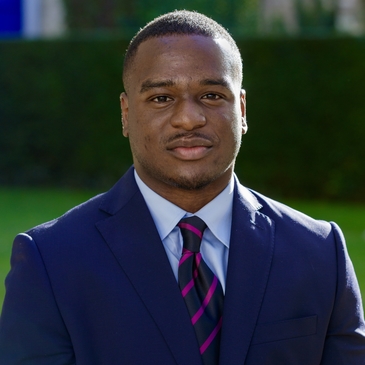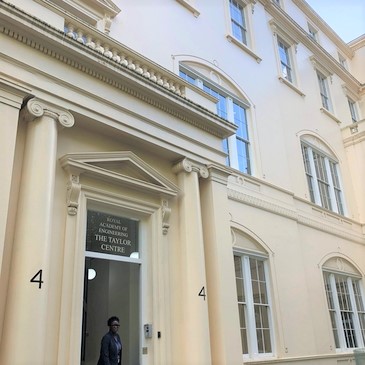 In July 2021, the Department for Business, Energy and Industrial Strategy (BEIS) published the UK's Innovation Strategy. This document set out the Government's vision to make the UK a global leader and hub for innovation. This event was coordinated to discuss and examine the new strategy and explore what it means for industry and academia.
The evening began with a presentation from the Rt Hon Kwasi Kwarteng MP, a particular theme that stood out to me was the distinction between science and innovation. Science refers to the body of theories and law that explain some phenomenon in nature: yet innovation goes one step further, it creatively uses scientific knowledge to produce novel inventions to benefit the public. In recent decades, the UK has strongly excelled in producing great science but this has not always been translated into innovative and world-changing ideas. This is one of the major challenges facing policymakers.
The government strongly believes in the UK's rightful place as the world's leader in innovation. Number 10 have pledged that by 2027, 2.4% of UK GDP will be spent on research and development - an increase from the current level of 1.7% of GDP. This was met with some criticism by attendees at the event, as some people believe this increase is not enough to achieve the government's ambitions of levelling up and 2040 net zero targets.
To fulfil the UK's aims of becoming a global hub of innovation, it was argued that the relationship between academia, business and government must become more permeable and seamless. For example, there is currently a lack of communication between research and business. Innovative ideas are produced, however, in many cases there is no means to commercialise them in a way to make them accessible and useful to the public. To overcome this, it was suggested that alongside training students to become great mathematicians, engineers and scientists, we must also train young people in commerce and entrepreneurship in order to bring their great ideas to market.
"Albeit very senior, the professionals who I met were approachable, welcoming, and more than willing to impart their career experiences and insider knowledge of government decision making. Attendees who I spoke to were also very keen to learn about what I was researching as part of my PhD and the work I was currently doing at CSaP."
A major topic of discussion throughout the evening was inclusion. In particular, how to tackle and overcome academia's greatest challenge - the lack of diversity among senior academics in the UK. It was highlighted that in 2021, only 7% of computer science A-Level students were women and only one woman – Maria Ressa - won a Nobel Prize (out of 13 recipients of the award).
It was proposed that the over-reliance upon the number of publications as a measurement of a professor's success was a contributing factor to this imbalance. It was also argued that some women have shorter academic careers to take years out for maternity leave, during this time mothers are arguably not writing academic papers. The general consensus made was there is little point in having a UK-wide innovation strategy if it does not involve all relevant stakeholders. Inclusion must be taken as seriously as business and academia in the government's innovation strategy.
Personally, I would highly recommend this event to a future CSaP intern. The attendees held major positions within large corporations, the civil service, parliament and universities, so I got a strong sense of being at the epicentre of UK science policy. The entire scope of topics and themes discussed throughout the evening are too vast to cover comprehensively within this short piece. It was a fantastic evening and I look forward to attending similar events in the future.