Share
Why care about decision-making?
Guest post by Fraser Battye, Principal Consultant, The Strategy Unit (NHS)
I am obsessed with strategic decision-making. Completely obsessed. In many ways and for many reasons:
Reason 1: Improving decision making would improve many other things
There is no shortage of human ill to address, and there are no signs of a supply shock. Anyone interested in making the world a better place could exhaust multiple lifetimes of effort on the current set of problems; yet they still would not scratch the surface.
So, given the likely constraints of one lifetime and one career, where should we start?
The 80,000 Hours movement sets out to address that question. It assumes a professional life of about that length and, following a structured process, suggests ways of investing these hours to achieve maximum social good.
The 80,000 Hours list of issues to focus on is instructive. It contains items such as reducing global catastrophic biological risks, mitigating great power conflict, positively shaping the development of artificial intelligence and space governance. Quite an intimidating agenda. And then - just below nuclear security - comes 'improving institutional decision-making'.
Their rationale for including this is interesting:
"Improving decision-making could help us to solve almost all other problems."
This resonates strongly with my reasons for caring about decision-making.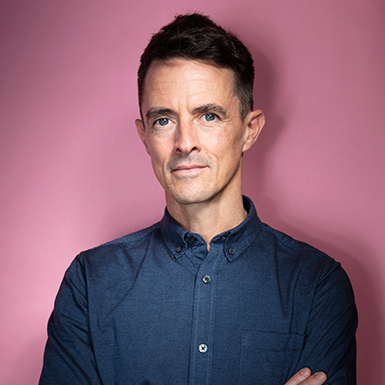 I work for the Strategy Unit - an NHS team whose sole purpose is to help health and care services (and increasingly policy) understand problems, generate solutions, and measure impact. We focus on durable, strategic, complex problems. We do so aminated by a desire to maximise public value.
The Strategy Unit's basic theory is: 'better evidence, better decisions, better outcomes'. So, I see decision-making as foundational to helping this theory work in practice. By helping organisations improve their decision-making, my bet is that they will be more able to improve outcomes across all areas – from maternity services to end-of-life care.
Reason 2: Decision-making is undervalued
The NHS is blessed with a great deal of support when it comes to improving services. There are large-scale programmes, established methods, institutions and networks, qualifications and many more new and flourishing initiatives dedicated to improving what is currently done.
This is great, and most likely we need more of it. But there is a big gap: where is the equivalent support for deciding what to do?
The same gap can be illuminated from a different angle by asking about leadership.
The question: "What do leaders do?" elicits varied responses; nonetheless "make decisions" would appear on most people's list. But then asking: "What training do leaders get in decision-making?" or "How should leaders understand and improve the quality of their decision making?" elicits very little but discomfort. We say decision-making is important, but we do little to improve it.
If you are a leader, how do you improve your practice as a decision-maker? How do you understand your strengths and weaknesses, your biases, and defaults? What steps are you taking to create the environment and culture to help your organisation improve the quality of its decisions? What methods and approaches do you use? And what is your agenda for improvement?
Very few can answer these questions. Even in a ~£135 billion public service like the NHS. Decision-making is an under-recognised and undervalued route to improvement.
Reason 3: Decision-making is perfect territory for generalists
Nearly every academic discipline has something to contribute to the topic of decision-making. Economics seems to rule the roost; but it has taken quite a pecking from psychology, which also finds itself scratching and jostling around with ethics, political philosophy, anthropology, epistemology, neuroscience, engineering…
This is a busy, invigorating, and sometimes bewildering, intellectual environment. It is also one that has thrown up interesting, digestible, and accessible material. Books that busy decision- makers can pick up, work through, and gather insights to adopt in practice. This includes the well-known work of people like Daniel Kahneman, Gary Klein, Cass Sunstein, Philip Tetlock, and Julia Galef. It also includes some excellent and highly applied work by psychologist-turned-poker-champion Annie Duke and consultant-turned-academic Olivier Sibony. The job of synthesis and application is well underway.
For me this creates a near-perfect set of conditions: important and complex problems; multiple perspectives, insights and debates; and a pressing set of practical tasks. It opens up stimulating territory between intellectual interest and 'real world' concern: how to take the best of multiple academic insights and apply them in the messy, ambiguous, and highly constrained environment of NHS decision-making?
This question has formed the basis of my Policy Fellowship at CSaP. While only part-way through, I can already see how this opportunity will add real value. When else would I find myself picking the considerable brains of experts in data science, philosophy, emergency medicine, engineering, and politics?
The need to take multiple perspectives is one of the stand-out themes in the decision-making literature; my Policy Fellowship allows me to do exactly this. And my role as a Senior Research Associate at Jesus College's Intellectual Forum in Cambridge will allow me to further this multi-disciplinary exploration.
Reason 4: Teaching is learning
The Strategy Unit is supporting an exciting initiative in the Midlands. The Midlands Decision Support Network (MDSN) brings together the developing intelligence functions of the 11 Integrated Care Systems (ICS) in the region. It networks and supports analysts, evidence specialists, and evaluators within each ICS - equipping them to play a deeper role in local strategic decision-making.
As well as supporting those that produce insights, the MDSN works with users of the results. And, as part of that, we have developed specific education programmes, targeting leaders, on improving the quality of decisions. (We also have supplemented this with additional workshops on 'Thinking Tools' and 'Economics for Non-Economists').
Early runs of our strategic decision-making programme have received incredible feedback. Leaders – and especially clinical leaders – have really valued the opportunity to explore the topic. They have reflected on - and planned for improvements in - themselves as an individual, their teams, and organisations. We have equipped them with insights from the literature, alongside practical 'thinking tools', and methods. We have already begun to see changes in practice, as participants use these materials in their day-to-day work.
I have loved it. Studying helps learning, but I find working with others to be a faster and richer route. I have learnt a lot from participants on the MDSN programme. Working closely with local decision-makers, helping them to address their challenges and to plan for practical improvement: it is here that the value of programmes like the CSaP Policy Fellowship become most obvious.
Spreading the word matters too. So I have tried to capture, develop and share emerging insights. Partly by constantly iterating and improving our training material, and partly in a series of (currently eight) short blogs on strategic decision-making – covering topics such as intuition, the need to seek and structure disagreement, and the power of questioning.
This will remain work in progress. My aim is to keep exploring the evidence; to gain stimulation and ideas from Cambridge and the literature; and to support decision-makers through the practical tasks of applying these insights.
All things equal, and with a fair wind, I'm about half-way through my 80,000 hours. I have an enthusiastic sense of how I want to spend the next several thousand.
Image Credit: Mitchell Luo on Unsplash