Dr Colin Church
---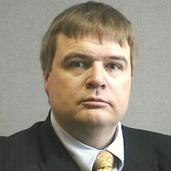 Director, Climate, Waste and Atmosphere, Department for the Environment, Food and Rural Affairs (Defra)
Policy Fellow, Centre for Science and Policy
Dr Colin Church's responsibilities include the Government's policies on adaptation to a changing climate, air quality, noise, local environmental quality and waste. He is also responsible for the Government's support for waste infrastructure development, and leads for Defra on climate change mitigation. He is also a non-executive director of WRAP, the waste reduction and resource efficiency body.
Previously in Defra Colin was responsible for policy and outbreak handling for exotic diseases of animals and working with farmers and the wider food chain to reduce their greenhouse gas emissions. He has also held overall responsibility for the UK's domestic climate change programme in the Department of Energy & Climate Change (DECC). This included the design and implementation of national carbon budgets; operation and development of the EU Emissions Trading System, the UK Carbon Reduction Commitment Energy Efficiency Scheme and other carbon market instruments; the promotion of a transition to a low-carbon economy; business and public sector energy efficiency and DECC's relations with local, regional and devolved authorities. Colin also sponsored the Carbon Trust and was a non-executive director.
Colin has also spent time leading the strategic policy team in the Better Regulation Executive, with responsibility for interventions across a range of policy areas with the aim of reducing regulatory burdens on UK business whilst maximising the positive outcomes from regulation. Before that, he led the UK team in negotiations on the European chemicals policy REACH, developed the UK's first attempts to deal with the environmental effects of the products of nanotechnology and worked on a number of other issues around the impacts and risks of technology. He has also worked for Oftel (now part of Ofcom) and spent a short period working for the Council of Ministers in Brussels. He is an accredited GatewayTM high-risk reviewer and a graduate of the Kennedy School of Government's Senior Managers in Government programme.