Professor David Clary
---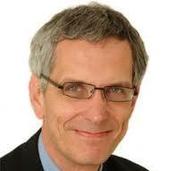 Professor David Clary was appointed as Chief Scientific Adviser to the FCO in August 2009, and stepped down from the post in February 2013. The FCO's Chief Scientific Adviser (CSA) is responsible for providing advice to the Foreign Secretary, Ministers and officials on science, technology and innovation. His role is to ensure that work on key issues undergoes proper scientific challenge, and to strengthen the scientific and engineering capacity within the Foreign Office. The CSA works closely with the cross-government community of Chief Scientific Advisers and the wider UK and international academic science community.
Professor Clary has degrees from the Universities of Sussex (B.Sc 1974) and Cambridge (Ph D 1977, Sc.D. 1997). He did research in IBM, San Jose California (1977-78) and the University of Manchester (1978-80) before taking up a lectureship at UMIST in 1980. He moved to Cambridge in 1983 where he became a Reader in Theoretical Chemistry and was a Fellow of Magdalene College. In 1996 he was appointed to a Chair at UCL and was the Director of the Centre for Theoretical and Computational Chemistry. From 2002-5 he was Head of the Division of Mathematical and Physical Sciences at the University of Oxford and a Professorial Fellow of St John's College. In 2005 he was elected President of Magdalen College, Oxford. He also directs a research group in the Department of Physical and Theoretical Chemistry at Oxford.
David Clary is a Fellow of the Royal Society, the American Association for the Advancement of Science, the American Physical Society, the Royal Society of Chemistry (RSC) and the Institute of Physics. He is a Foreign Honorary Member of the American Academy of Arts and Sciences and is a Member of the International Academy of Quantum Molecular Sciences. He received the Meldola, Marlow, Corday-Morgan, Tilden, Polanyi and Chemical Dynamics Medals of the RSC, and the medal of the International Academy of Quantum Molecular Sciences.
Professor Clary is Editor of Chemical Physics Letters and is on the Board of Reviewing Editors of Science. He has held visiting fellowships at several universities including Berkeley, Colorado, Singapore, Canterbury, Paris and Jerusalem. He has given several named lectures including the Kistiakowsky lecture at Harvard and the Pitzer lecture at Berkeley.