Ms Sandie Dunne
---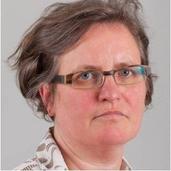 Former Head of Programmes for Community Wellbeing, Environment and Housing, Local Government Group
Policy Fellow, Centre for Science and Policy
As Head of Programmes for Community Wellbeing, Environment and Housing in the Local Government Group until August 2012, Sandie Dunne led policy development on Health Reform, Adult Social Care, Public Health Transition, NHS Commissioning Board transition and Equalities and Housing Strategy, the National Planning Policy Framework, Climate Change including the Green Deal, Waste policy and Adaptations. She also led national programmes of improvement and sector-led support including 'Ageing Well' which focused on delivering better outcomes for older people and 'Partnerships' a place-based approach to partnership working and leadership of place. Sandie has worked with Local Authorities across the country on their improvement journey working with Top Teams to develop their leadership capacity, designing and leading Leadership Academies working with both chief officers and political leaders. She also developed a collaborative leadership offer to all system leaders on Health and Wellbeing Boards working with cross-sector partners and practitioners to support new leaders in the system including Directors of Public Health, Clinical Commissioning Board and Health Watch representatives and Chairs of HWB Boards.
Sandie is passionate about individuals and communities finding their voice and exercising choices and has worked in the public sector for many years leading on service transformation and performance improvement including work with Central and Local Government, the NHS, Fire and Rescue Service, Police and Crown Prosecution Service and the Third (voluntary) Sector. She also worked on a voluntary basis as a mentor to chief executives in the Third Sector as part of the LDA's 'Leaders Together' scheme.
Sandie's previous role was as Head of Service for the London Borough of Camden from January 1999 to June 2005 delivering a wide range of corporate services across all service areas and responsible for transformational change management at a corporate and service delivery level. From 1995-1998 she worked in policy in local government on areas including Democratic Renewal, Community Consultation and Equalities. She also undertook a number of large-scale community consultation projects working with business partners, voluntary sector and government bodies and was policy advisor on a number of ALG networks. From 1987-1994 she was a Service Manager in Local Government (Finance) and from 1984-1986 she worked in the Department of Health.
Sandie's additional professional activities include being a mentor to third/voluntary sector managers, Chair of Governors and Executive Board Member (Education).
Sandie has a BA Honours (Oxon) in Politics, Philosophy and Economics (2:1), a Diploma in Management Studies, an MSc in Research and Social Analysis and an MA with Distinction (Tavistock and Portman NHS Trust) in Consulation and the Organisation: Psychoanalytic Approaches. She is now in the third year of a Professional Doctorate in Consultation and the Organisation (Tavistock Clinic, endorsed by the University of East London), which is designed to equip professional organisational consultants to meet the complex needs of organisations in the private and public sectors; to develop a culture of original applicable research informed by professional practice; and to augment the theoretical base of the profession.