Bridging the gap: How can horizon scanning and strategic futures be used to inform policy?
---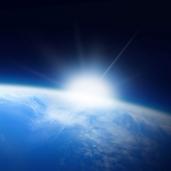 The Defence Science and Technology Laboratory (Dstl) is hosting an Horizon Scanning and Futures Symposium on 15 and 16 January 2013 at the Defence Academy in Shrivenham.
This, the third Horizon Scanning and Futures Symposium, will attract a wide audience of people involved in Horizon Scanning and Strategic Futures from across UK government, industry, academia and abroad.
Theme
The theme for 2013 is 'Bridging the Gap – How can Horizon Scanning and Strategic Futures be used to inform policy?' and will look at the following:
Making Horizon Scanning count in an era of restricted budgets;
How can Futures Analysis improve organisational resilience, risk and efficiency;
Addressing the Blackett Review "High Impact Low Probability Risks";
How can cooperation improve Cross Departmental Strategic thinking?
Tuning Horizon Scanning products to meet policy/strategy needs.
Confirmed speakers include:
Jon Day, Chairman of the Joint Intelligence Committee
Alvaro Vasconcelos, former Director of the European Union Institute for Security Studies
How can you participate?
Please download the registration form here.
Input is welcome from Horizon Scanning practitioners and users of Horizon Scanning products from both government and non government organisations, and from a broad range of perspectives including scientific, technical, engineering, political, social, economic, national and international perspectives.
This will give the conference a distinctive, multi-disciplinary and multi-agency flavour and will maximise the opportunities for establishing new and productive working relationships.
The Symposium will take place at the Defence Academy in Shrivenham on Tuesday 15 January and Wednesday 16 January (day two will be government only).
The event is free to all attendees. For more information and to see the agenda click here.