Cambridge Biological and Life Sciences Symposium (SymBLS)
---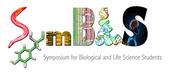 Cambridge Biological and Life Sciences Symposium (SymBLS)
Venue: Peterhouse, Cambridge
Date: 18 September 2012, 9am - 6pm plus drinks
This symposium will bring together Cambridge graduate students working in the broad discipline of biological and life sciences, to showcase their research to an audience from academia, business and government.
In addition to student presentations, a panel of experts will discuss the relationship between science and policy. Expert speakers include:
Sir Mark Walport (Director, Wellcome Trust, UK Chief Scientific Advisor);
Professor Douglas Kell (CEO, Biotechnology and Biological Sciences Research Council);
Professor James Wilsdon (Professor of Science and Democracy, SPRU).
Why should you attend?
The Symposium will provide an opportunity for attendees to participate in discussions on how research both affects, and is affected by, the policy making process, and will give an insight into the quality and range of the exciting scientific work being carried out at the University.
Venue
SymBLS 2012 will be hosted by Peterhouse, a 13th century University college located in the centre of Cambridge.
How to register
Attendance at the Symposium is free for Cambridge graduate students. For attendees from government and business, there will be a small charge of £35 to attend plus an additional £25 if you would like to stay for dinner.
If you would like to receive an invitation to attend the Symposium and/or the dinner, please email Jackie Ouchikh jackie.ouchikh@csap.cam.ac.uk
Agenda
For more information, and to view the programme, please click here.
---
Speakers