Policy-making implications of the data revolution
---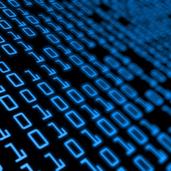 This event is organised by Cambridge Network.
The amount of data accessible to researchers and decisions-makers has increased, and continues to increase, in ways that were scarcely imaginable a generation ago. So far the Government has opened up over 9000 data sets on their open portal (http://www.data.gov.uk/) that cover health, education, transport, crime and justice. By opening up data the Government hopes to inspire innovation and spur economic growth. Openness should also empower citizens. The UK is leading the way in transparency, involving 55 Councils in the UK, including Cambridgeshire County Council. The White Paper, 'Open Data - Unleashing the potential' can be downloaded from the Cabinet Office website.
This event will look at how the increasing supply of data affects policy research and decision making; how are technology companies and councils doing to use or process that data and some of the implications for policy and policy-making.
Speakers include
Nick Illsley - Department for Transport
Steve Magenis - Royal Haskoning
Dr Seppe Cassettari - The GeoInformation Group
Daniele Quercia / Cecilia Mascolo – Computer Laboratory, University of Cambridge
Cambridge County Council Research Group
Caroline Stanger - Stanger Consulting
Venue
Department of Mathematical Sciences
Wilberforce Road
Cambridge
CB3 0WA
Attendance
Attendance is free to members of the Cambridge Network and £50.00 +VAT to all non-members
To register
For further information and to register for this event please see the Cambridge Network website here.
Questions regarding this event should be directed to Louise Rushworth (01223 341 052).
---
Email