Working on the inside: Opportunities for scientists to work inside policy making
---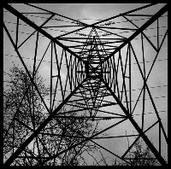 The second event in the CSaP's Associate Seminar series will discuss Working on the Inside: Opportunities for scientists to work inside policy making. There are many such opportunities from short term 'placements' and projects through medium term secondments all the way to becoming a Departmental Chief Scientific Adviser as a career path.
The Seminar will convene a panel of Cambridge academics who have experience of doing this and will be chaired by Professor Lynn Gladden, PVC for Research, University of Cambridge.
Confirmed panellists include:
Dr Rob Doubleday (ESRC Policy Placement Fellow at the Government Office for Science)
Professor Michael Kelly (former CSA in the Department for Communities and Local Government)
Professor Frank Kelly (former CSA in the Department for Transport)
Professor David MacKay (CSA in the Department for Energy and Climate Change)
Dr Eoin O'Sullivan (Senior Policy Fellow Institute for Manufacturing)
Discussions will focus on what the panellists have learned about 'how it really works' about their research and its relevance to the improvement of public policy as well as how their presence inside Whitehall has contributed to the understanding of what universities are for.
Agenda
The timing of the seminar is 4pm – 6.30pm (including questions and discussion) and will be followed by drinks and networking.
---
Speakers
---
Chairs