Dr David Good
---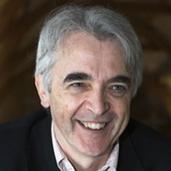 Director of Education, School of Biological Sciences, University of Cambridge
Dr David Good is a psychologist who has broad interests in human interaction and the consequences which follow for the individuals involved, personally, practically and socially. He teaches in the Department of Social & Developmental Psychology and is a Fellow of King's College. Until 2008, he was the Education Director for the Cambridge MIT Institute. He is a member of the University of Cambridge Council, and is a lay member of the Council of the Royal College of Art. He took up the role of Director of Education in the School of Biological Sciences - one of the six Schools into which the University is organised - in 2010.
In 2001, he established the Crucible Network with Alan Blackwell to forge relationships between Technology researchers and those in the Arts Humanities and Social Sciences around the design of new technologies, and the development of technology policy.
Dr Good's current research is currently involved in two lines of work. The first is concerned with the development of new communication and information technologies, and how research from the Arts Humanities and Social Sciences can be usefully brought to bear on the design of new technologies. The second focusses on the development of the creative and innovative abilities of students, and how this prepares them for their future careers. This work builds on his time as Education Director of the Cambridge MIT Institute, and continues to involve collaboration with colleagues in the EHGIgroup.
---
Website
Psychology: http://www.sdp.cam.ac.uk/contacts/staff/profiles/dgood.html