Professional Development Policy Seminar for health scientists
---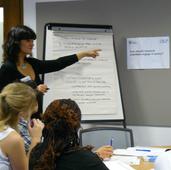 The Centre for Science and Policy, partnering with the Cambridge Institute of Public Health and the Centre for Diet and Activity Research (CEDAR), will deliver a Professional Development Policy Seminar for early career researchers, introducing them to the opportunities and the realities of engaging with policy. The seminar will focus on health sciences and take place in Cambridge on Thursday 3rd May.
Seminar Format
Session 1: Presentations from academics who have been engaged in the policy process
Academics discuss the role they played in policy – how the process worked and the challenges they faced – to an audience of early career researchers and policy makers.
Session 2: Break-out and report-back session
Early career researchers (with help from the academics) break into groups to discuss their ideas for improving the policy process, and feed their conclusions back to a panel of policy makers.
Session 3: Response from policy makers
Policy makers respond to the earlier discussions and feedback from early career researchers, and discuss how science advice is sought. They will also provide advice to early career researchers on how the science community might best engage with policy makers.
Agenda
10:30 Arrival and Tea
11:00 Welcome & Introductions (Chris Tyler, Executive Director, Centre for Science and Policy, Cambridge)
11:10 Session 1: Presentations from academics who have been involved in the policy process
12:00 Q&A
12:30 Lunch
13:30 Session 2: Group session - early career researchers consider how the policy process could be improved
14:15 Feedback to panel of policy makers
14:30 Session 3: Response from policy makers
15:20 Q&A and discussion
16:15 Wrap up
16:30 Close
Speakers
Please see below for a list of confirmed speakers.
Venue
Pitt Building
Trumpington Street
Cambridge
CB2 1RP
Who should attend
The purpose of the seminar is to bring together policy makers and researchers working on health science issues, who wish to engage in discussion and debate and think longer term about career paths and goals.
How to apply
This seminar has been designed for an audience of early career health scientists - post docs, PhD students and early career lecturers. If you would like to take part, please complete the application form and return to Jackie Ouchikh with a brief biography or CV, and 200-300 words on what you hope to get out of the day. This is an open and competative process.
Literature
Attendees may be interested in the following literature:
---
Speakers
---
Session Chairs
---
Organisers