Dr Tristram Riley-Smith
---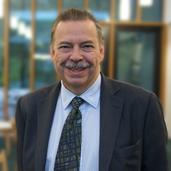 External Champion to the RCUK Global Uncertainties Programme
Dr Tristram Riley-Smith, who spent 2012 as CSaP Visiting Fellow, has started work at 10 Trumpington Street in a new capacity – as the External Champion to the Research Councils' Global Uncertainties (GU) Programme. We share him with Cambridge's Department of Politics and International Studies, where he has been appointed as a Director of Research to support this Champion's role.
The GU Programme focuses on six core areas associated with the causes and consequences of insecurity in the world:
Ideologies and beliefs
Terrorism
Transnational organised crime
Cybersecurity
Threats to infrastructures
Proliferation of chemical, biological, radiological, nuclear (CBRN) weapons & technologies.
Tristram will work as a high-profile ambassador for the Programme, seeking to enhance opportunities for impact and knowledge exchange by connecting researchers across the UK (in receipt of £384m of funding) to national and international policy makers, public bodies, non-governmental organisations, the private sector and the wider public.
Tristram aired his early thoughts about the role with the GU Annual Conference in London on 26 March. In the first months he plans to consult stakeholders; review the portfolio of projects; and promote greater levels of engagement between end-users and researchers. He wants to run a triage process to identify a small number of projects which could achieve early impact with the support of stakeholders. He emphasised five core principles which underpin his work:
promote the importance of partnership;
respect the academic quest for knowledge, as a valued end in itself;
engage with ethical and security concerns of researchers and stakeholders;
recognise the significance of the GU Programme for stability and well-being;
focus on a drive to deliver beneficial, practical outcomes from the GU programme.
Tristram welcomes comments, ideas or insights that you would like to share about the programme (http://www.globaluncertainties.org.uk/), especially if you have benefited from GU funding. You can e-mail him at tr356@cam.ac.uk.
Tristram spent over 25 years working as a specialist in defence, security and infrastructure protection in Whitehall. He was posted as a Counsellor to the British Embassy in Washington DC in 2002, and in recent years has established and run a "Centre for Science, Knowledge & Innovation" with the aim of improving engagement between academia, industry and the National Security sector. He sits on the Strategic Advisory Group of UK Research Councils' Global Uncertainties Programme and has been closely involved in drafting HMG's White Paper National Security through Technology.
Before public service, Tristram studied Social Anthropology at Cambridge (Pembroke College). He conducted doctoral research in the Kathmandu Valley (working among the Newari artists who create images of Buddhist and Hindu gods) and post-doctoral research in Thailand. He has recently drawn on this training as a social scientist in writing his portrait of the USA in the opening decade of the 21st Century: The Cracked Bell: America and the Afflictions of Liberty, published in 2010.
For Tristram's own account of his Visiting Fellowship at CSaP in 2012, see here.
---
Website
Blog and Book: http://www.thecrackedbell.com/