Newsletter - September/October 2011
Message from the Executive Director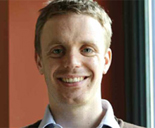 The science and policy profession
I recently returned from a workshop in Brussels on how to improve the use of science in policy making, particularly in the environmental sciences. Two things struck me. First, the challenges of policy making are the same across Europe: science is considered to be an important part of the process, even if it is sometimes trumped by other factors, but the challenge is to get scientific advice into the policy process at the right time and in the right way.
Second, the UK's scientific advisory system is both very different from that of the rest of Europe, and also the envy of Europe. The Chief Scientific Advisers (CSAs) within government departments – whose role is to co-ordinate a scientific profession within the civil service as well as a network of advisers outside the service – are consistently held up as an exemplar of best practice, and we shouldn't be shy about being advocates for the system.
There has recently been an upsurge of interest in the Chief Scientific Advisers (for example, the current House of Lords inquiry), but just as important is the development of a "science and policy profession". In the UK, this profession – with CSAs at its centre of gravity – has evolved in a symmetrical way, with some of its members being in the policy part (that is, in the civil service) and some being in the science part (that is, in research institutions and their representative bodies). It may be that the rapid growth of CSaP and our associated network and activities has come about in part because of the (growing?) need for this science and policy profession, and our location within a leading research institution is indicative of the benefits of balance on either side of the science-policy interface.
Frequency of newsletters
Regular readers will know that for the last two years we've been issuing the newsletter every month, with a pause for breath only at Christmas and in August. Now that we've established a regular rhythm to our activities through the academic year, we're reducing the frequency to twice a term, with the next issue in November. However we'll continue to alert you to our events and the arrival of our Policy Fellows, and you can as always track our latest announcements on the CSaP news page.
Chris
Dr Chris Tyler
Executive Director
Centre for Science and Policy
University of Cambridge
YouGov@Cambridge event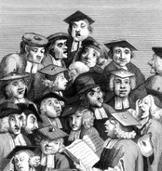 In the modern, interconnected world, the pace and possibility of communication has never been greater - with radio, television and now the internet providing universal platforms on which everyone's voice can be heard. To discuss the impact of this networked world on politics, business and society, YouGov@Cambridge, a partnership between YouGov and the University of Cambridge, ran a two day conference at Magdalene College on 8 and 9 September.
The event, a collaboration between Cambridge Public Policy and YouGov@Cambridge, brought together senior advisers from 10 Downing Street (such as Steve Hilton and Rohan Silva, who will visit Cambridge as a CSaP Policy Fellow in October), journalists and commentators (including Carla Buzasi of the Huffington Post, and Mary Ann Sieghart of The Independent), politicians (including a keynote lecture from Pakistani politician Imran Khan), entrepreneurs (such as Jimmy Wales, founder of Wikipedia) and academics (such as Nassim Taleb, the author of Black Swan, and Andrew Gamble, Head of POLIS and CSaP Associate Fellow). You can read about the event here.
Well-being seminar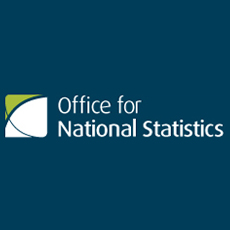 How satisfied are you with your life? Is that even quantifiable? This was the question under discussion at a CSaP meeting, held on 29 September with support from the Well-being Institute and the Office for National Statistics, on "Measuring national well-being". Consideration was given to the factors preventing individuals from having the desire to improve their own well-being, and a full-room of academics and policy professionals heard how these are generally much easier to overcome than attempting large scale social or economic change.
The panel featured Professor Felicia Huppert (Well-being Institute), Paul Allin (Office of National Statistics), Trevor Huddleston (Department for Work and Pensions), Dr David Halpern (Cabinet Office) and Dr Charles Seaford (New Economics Foundation) and was chaired by Sir Robin Young. You can read more about the event here.
Forthcoming Events
We have a wide range of events planned over the next few weeks. You can see the full list here; below we explore some of the highlights.
Cyberwarfare meeting - 10 & 11 October 2011
On 10-11 October 2011, CSaP welcomes leading NATO and cyber defence experts to Cambridge to discuss the future of NATO and Global Cyber Defence. This NATO Science for Peace and Security sponsored workshop is the first formal activity of our new Cyber Defence Project, convened by Professor Jon Crowcroft and Dr Rex Hughes. The project will examine the changing nature of cyber defence in the post-9/11 era.
The workshop will consider progress made since the 2007 attack on NATO Member State Estonia. Since this attack, the Alliance has developed a New Strategic Concept, but given the increasing sophistication and severity of recent cyber attacks directed at NATO Internet systems, some Member States have called for the creation of a 'cyber shield' over NATO territory. Attendance at this event is by invitation only.
David Clary lecture - 31 October 2011
The first Secretary of State for Foreign Affairs was appointed in 1782, but it took another 227 years for the Foreign and Commonwealth Office to appoint its first Chief Scientific Adviser. We are delighted that CSaP's sixth Distinguished Lecture will be given by the first holder of this post, Professor David Clary. You can read more about the lecture and book a place here.
Joichi Ito lecture - 18 November 2011
On 18 November, Joi Ito, Director of the MIT Media Lab and Chairman of Creative Commons, will give a CSaP Distinguished Lecture on "Innovation in Open Networks". He will discuss the role of institutions and scientists in the modern world of "small pieces loosely joined", and how open data and open standards can help by allowing innovation and creativity, while maintaining interoperability and scalability. You can read more about the event and book a place here.
Silicon Valley Comes to the UK - 16 to 19 November 2011
This year the Centre is supporting the Silicon Valley Comes to the UK initiative (SVC2UK) which takes place in London, Cambridge and Oxford. SVC2UK is an annual programme which welcomes pioneers of the most disruptive consumer internet and green technologies to the UK. The entrepreneurs will meet their UK and European counterparts to look at collaborating on business ventures. They will lead classes at Cambridge on 17 and 18 November, examining cutting-edge technologies and business models, and they will meet with policy makers to look at how to expand the UK's innovation capacity. The SVC2UK initiative is supported by a number of businesses and has grown into an eagerly anticipated event, with thousands of students and entrepreneurs benefiting from the collective expertise of the group. For more information about the event please see here.
Professional Development Policy Seminars for early career researchers
The Centre is planning two Professional Development Policy Seminars for the Michaelmas term to enable PhDs, post docs and early career lecturers to explore the realities of, and opportunities for, engaging with policy.
11 November: The Society of Biology will host the first of these seminars for an audience of biologists. Speakers include: Dr Helen Bodmer, Head of the MRC and Health Research Team at BIS and CSaP Policy Fellow; Tim Brigstocke, Policy Director, Royal Association of British Dairy Farmers; Gary Kass, Principal Specialist at Natural England and CSaP Policy Fellow; Professor Ajit Lalvani, Chair in Infectious Diseases, National Heart and Lung Institute, Imperial College London; Professor Ottoline Leyser, Associate Director at the Sainsbury Laboratory, University of Cambridge; Dr Nafees Meah, Head of the Climate and Energy Science Analysis Team in DECC; Professor Clive Page, Joint Head of Institute of Pharmaceutical Science, Professor of Pharmacology, Kings College London; Dr Miles Parker, Deputy Chief Scientific Adviser at Defra and CSaP Associate Fellow; and Professor Chris Whitty, Chief Scientific Adviser at DfID. For more information on how to apply for a place, please see here.
9 December: The second seminar has been organised in collaboration with Cambridge University Engineering Department (CUED) for early career engineers, and takes place in Cambridge. Confirmed speakers include Professor Dame Ann Dowling, Head of CUED; Professor Robert Mair, Head of Civil and Environmental Engineering at CUED; Professor Sir Mike Gregory, Head of the Institute for Manufacturing at CUED; Professor Ian Poll, Professor of Aerospace Engineering at Cranfield University and Chairman of the Defence Scientific Advisory Council; Professor Jeremy Watson, Chief Scientific Adviser at the Department for Communities and Local Government; Professor Brian Collins, CSaP Associate Fellow and former Chief Scientific Adviser at BIS and DfT; Dr Tony Whitehead, Director of Governance and Policy at the Institution of Engineering and Technology; and Dr Chris McFee, Head of the Civil Contingencies Team at the Government Office for Science and CSaP Policy Fellow. For more information on how to apply for a place, please see here.
Cambridge Public Policy seminars
A new series of CPP seminars begins on 14 October with a talk by Dr Jonathan Trevor (Co-Director of the Centre for International Human Resource Management in Judge Business School) on "Post-bureaucratic public services: future capabilities". These talks take place in the Department of Engineering on Fridays from 1-2pm throughout the Michaelmas Term, and are open to everyone. For information and to sign up please see here.
"The Uses and Abuses of Opinion Polling"
Cambridge Public Policy and YouGov@Cambridge are organising a series of workshops on public opinion polling. The first workshop in this series will take place at Emmanuel College, Cambridge on 26 October. These workshops seek to combine the perspectives of both professional pollsters and academics to address issues of how opinion polling is used and abused, and the basics of good survey research. For more information, please see here.
Cambridge Public Policy Lectures
There will be two Cambridge Public Policy Lectures this term. The first will be given on 20 October by Jonathan Powell (former Downing Street Chief of Staff under Tony Blair) and the second on 24 November by Michael Gove (MP and Secretary of State for Education). For more information and to sign up, please see here and here.
News in Brief
10th Anniversary of the Technology Policy MPhil
CSaP was proud to be part of the Technology Policy MPhil 10th anniversary celebrations on 30 September at the Royal Society. A symposium on science and technology policy and politics saw contributions from Baroness Perry (House of Lords Science and Technology Committee), Professor Manuel Heitor (IST-Lisbon and former Portuguese Secretary of State for Science, Technology & Higher Education), Mark Henderson (Science Editor of The Times), Dr Claire Craig (Government Office for Science), Professor Dan Hastings (MIT and former Chief Scientist of the US Air Force), Dr Stephanie Hurst (Department of Communities and Local Government), Dr Evan Harris (Campaign for Evidence-based Policy) and Dr Miles Parker (Defra). A full write up of the event will be posted soon.
Policy Fellowships
The latest Policy Fellows announced by the Centre for Science and Policy show how the programme is bringing the policy implications of the latest scientific research into the heart of UK government. They include two senior members of the 10 Downing Street Policy Unit, and the first Fellows from HM Treasury and the Ministry of Defence. For details, see here.
A debt of gratitude
CSaP would like to thank the David Harding Foundation and the Isaac Newton Trust for their donations which made the Centre's creation possible.