CSaP Newsletter — Number 34 (February 2014)
Message from the Executive Director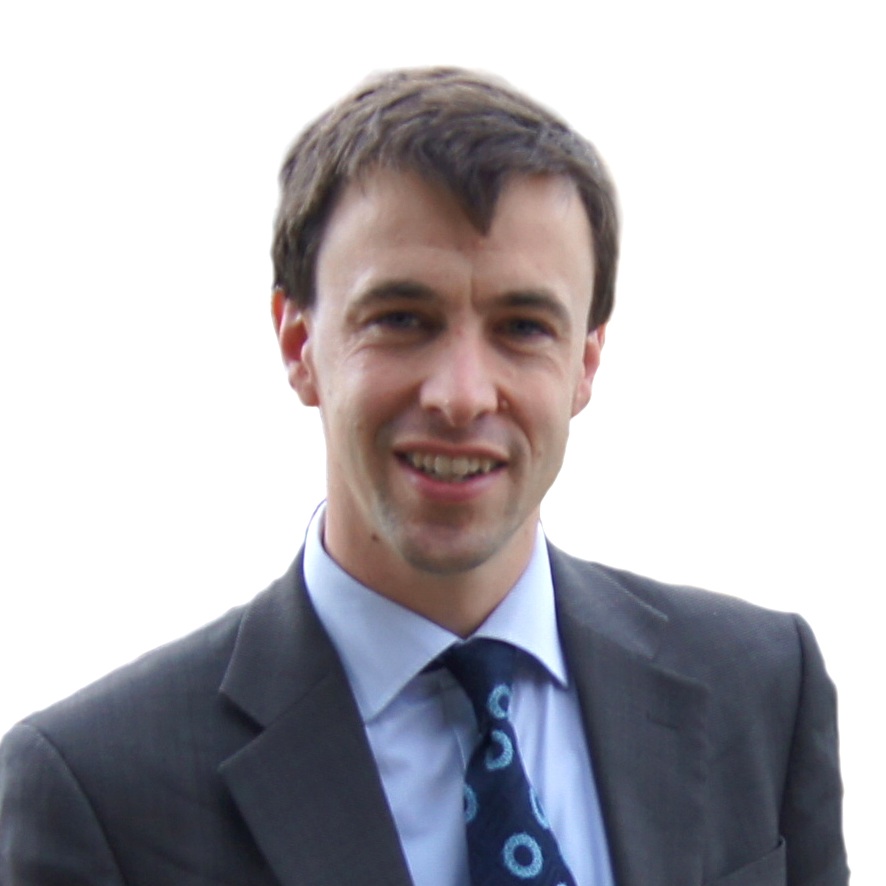 It's just over four years since CSaP was founded as a catalyst for change in the University of Cambridge. During that time, we have spun out a remarkable new network of experts and decision makers in public policy. While the Centre continues to play a key role as convenor and facilitator, it's the network that represents the real difference: a unique community of academics and policy makers working together on the basis of mutual understanding, respect and trust.
During 2013, we welcomed our 120th Policy Fellow, and saw the total number of one-to-one meetings convened by the Policy Fellowships Programme exceed 3,100. We engaged in 11 research projects totalling over £11m and, in October, piloted a new initiative which addresses high-priority public policy issues identified by our Policy Fellows.
In the coming year, we will use our existing programmes as a platform from which we will build research on the role of networks of expertise and evidence for public policy – the theme of this year's annual conference.
Feature - Liz Surkovic, Deputy Director for Science in Government, GO Science

Liz Surkovic describes the work she and other colleagues across government are doing on 'Behavioural insights into emergency planning and response' – the first of five CSaP Policy Challenges, launched in October last year:
"Effective emergency planning requires an understanding of how people are likely to behave in emergencies – and the factors that influence these behaviours – as well as what government can do to bring out the best in people in such difficult situations.
The CSaP Policy Challenge provides evidence about the ways in which the behavioural sciences can inform government planning and response to emergency scenarios, such as floods, pandemic flu, and the release of radiological materials.
The Government Office for Science is championing this Policy Challenge, which is also directly supported by the Cabinet Office and the Home Office. CSaP has brought together officials from these government departments with academic experts from a range of universities and disciplines – including architecture, behavioural psychology, economics, education, engineering, medicine, public health, security studies and social psychology.
CSaP has convened a number of meetings for us with these experts in which evidence has been brought closer to policy, at the same time as we are forging new connections, and deepening existing networks, between researchers and policy makers. The project is feeding directly into government's planning and will make a real difference in helping to save lives, as well as build the foundations for future exchanges between research and public policy."
Liz will lead a discussion on the findings from this Challenge, and launch the first CSaP policy brief summarising those findings, at the 2014 CSaP Annual Conference on 10 April.
Top Stories
CSaP Annual Conference: Evidence, networks and policy - translating new ideas into better outcomes

This year's annual conference will bring together politicians, civil servants, experts and thought leaders to debate how networks of expertise and evidence contribute to the policy making process, and produce better outcomes for people. The conference, which takes place at the Royal Society on 10 April, will cover topics such as big data; open innovation; infrastructure for healthy ageing; and behavioural insights into emergency planning and response. The final session will see science spokespersons from the three main Westminster parties – Liam Byrne, Julian Huppert and David Willetts – share the stage to discuss the role of evidence in policy making. We are delighted the Royal Society of Chemistry has agreed once again to be a key sponsor of the conference. To download the full programme click here.
CSaP welcomes its inaugural Visiting Research Fellow

At the start of the year, CSaP launched its new pilot initiative for Visiting Research Fellows by welcoming its first Fellow – Charles Kennel, Distinguished Professor Emeritus at the Scripps Institute of Oceanography, University of California San Diego. The aim of this initiative is to bring internationally outstanding researchers to Cambridge to make a significant contribution to understanding how networks of evidence and expertise contribute to better policy making, while addressing some of the greatest challenges facing our society – from climate change to cyber-security, poverty to pandemics, and food technologies to fracking. During his visit, Charles has delivered a series of seminars on adaptation to climate change, met with CSaP Policy Fellows, and participated in discussions on climate resilience in the built environment – one of the CSaP Policy Challenges. To read more about Charles' visit to Cambridge, and to view his lectures, click here.
Policy Fellowships making an impact

Last term CSaP welcomed its 120th Policy Fellow, and saw the total number of one-to-one meetings convened by the Fellowships Programme exceed 3,100. The insights gained and connections made are feeding directly into policy - from free school meals to a future Defence Review. Matt Sanders, Special Adviser to Nick Clegg, said of his Fellowship: "I was able to talk to a number of academics about the detailed design of the free school meals policy, and their insights have had a direct impact on my work." You can read Matt's case study here.
Eleven newly elected Fellows will make their first visits to Cambridge next term. The next deadline for applications is 15 June (for Michaelmas Term 2014) – for further details see here.
CSaP marks launch of fifth annual report

On 27 January, Cambridge University Deputy Vice Chancellor, Dame Athene Donald, welcomed Cambridge academics to a reception which marked the launch of CSaP's fifth annual report. Invited speaker, Professor Robin Grimes (Chief Scientific Adviser, FCO) discussed the importance of networks in international scientific advice, and how greater impact could be achieved through building and developing networks of talent and ideas. Robin went on to describe how networks and networking were key to diplomacy in the UK. Read the full story here.
Upcoming events
6 March: Human development and decent work - comparing a policy success with a policy failure

The final Cambridge Public Policy (CPP) seminar of this term will be delivered by Dr Brendan Burchell, Head of the Department of Sociology, University of Cambridge. CPP seminars take place at the University's Department for Politics and International Studies. For more details and to register, click here.
14 March: From lab to market

This debate, organised by CUSPE, will look at the true role of universities in innovation and will discuss the common challenges and misconceptions around technology transfer, translational research and pathways from lab to market. For more details and to register, click here.
19 March: Sustainable cities in an uncertain future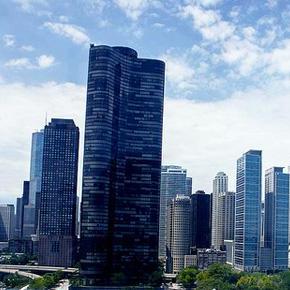 As part of the Cambridge Science Festival, CSaP will co-host a workshop with the Cambridge Forum for Sustainability and the Environment and Energy@Cambridge on 'sustainable cities'. A panel of distinguished speakers will discuss some of the most pressing challenges faced by our cities, such as the impact of increasing numbers of people living in cities on society, biodiversity, food, water and energy security. For more information and to register, click here.
10 April: CSaP Annual Conference 2014

'Evidence, networks and policy' is the theme of this year's conference, addressing key agendas such as open innovation, behavioural insights and ageing & public health. A distinguished line-up of guest speakers and chairs includes the Rt Hon David Willetts MP, Stephan Shakespeare (You Gov), Richard Heaton (Cabinet Office) and many more. Click here for more details and to register.
23 April: Vince Cable Lecture

The Rt Hon Dr Vince Cable MP, Secretary of State for Business, Innovation and Skills and President of the Board of Trade, will deliver a lecture on 23 April at Peterhouse in Cambridge. To register your attendance, please click here.
24 April: The persistence of health inequalities in modern welfare states

The 2014 Behaviour and Health Research Unit Annual Lecture will be given by Professor Johan Mackenbach, Professor of Public Health and chair of the Department of Public Health at Erasmus MC in the Netherlands. As a member of the Health Council of the Netherlands and the Council for Public Health and Health Care (alongside other roles), Professor Mackenbach is actively engaged in exchanges between research and policy. To register your attendance, click here.
To see the full list of events for this term please follow the link here.
For more information on the CSaP Professional Development and Events programmes, please contact Jackie Ouchikh, Head of Programmes.
Other stories
CSaP EU Policy Fellow working with ideaSpace helps bring new initiative to Cambridge
The University of Cambridge is one of the founding members of the Startup Europe Partnership (SEP), the first pan-European open platform dedicated to helping startups to progress to maturity. ideaSpace and the University became involved in the initiative as a result of a visit to Cambridge by the EC policy official who is leading it in Brussels – CSaP Policy Fellow, Isidro Laso Ballesteros. Read the full story here.
Cambridge researcher completes his secondment in BIS and starts up own company
Cambridge researcher, Dr Tim Guilliams completed his secondment in the Department for Business, Innovations and Skills in December and went on to co-found a Cambridge-based startup committed to helping deliver the next generation of therapeutics. As a result of his secondment, BIS and CSaP have jointly published a report investigating university-industry interactions and mechanisms of knowledge exchange and technology transfer. You can view Tim's case study and download the report here.
A debt of gratitude
CSaP would like to thank the David and Claudia Harding Foundation and the Isaac Newton Trust for their donations, and the University of Cambridge for its HEIF contribution. Without these sources of funding, the Centre's creation and continued work would not have been possible.