Newsletter — November/December 2012
Message from the Executive Director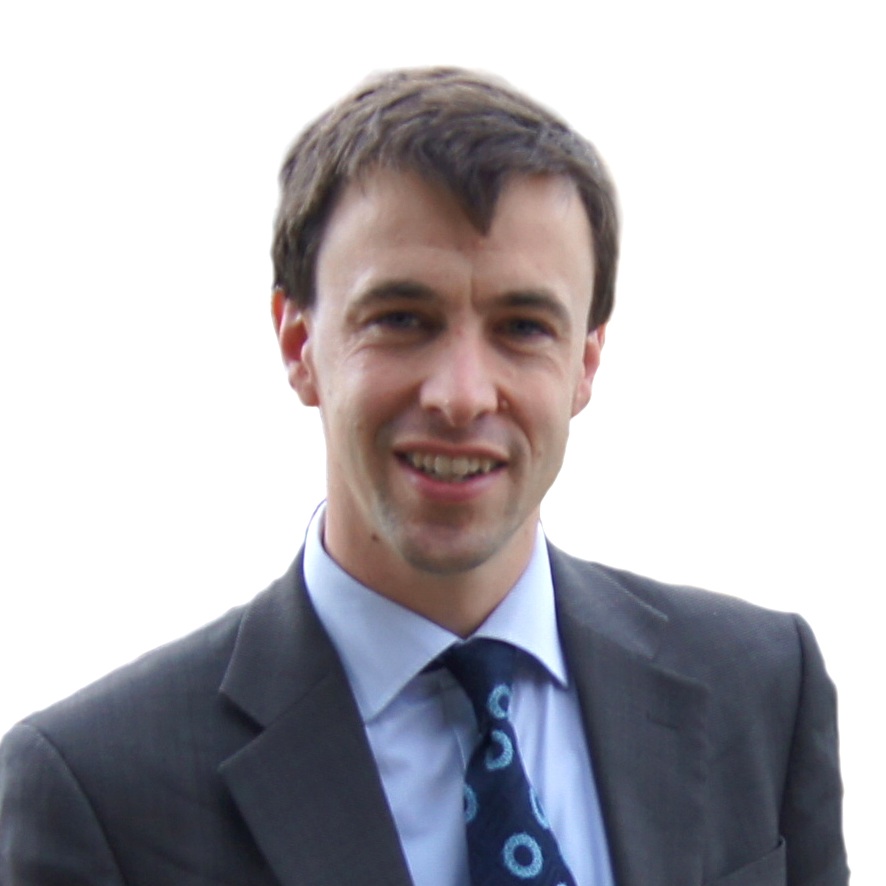 CSaP has an impressive record of building networks to support knowledge exchange between academia and government. Our work is underpinned by the assumption that government is more effective when its work is informed by the best available research and expertise.
We are now starting to inform what we do by carrying out research on the relationship between science and policy. This newsletter highlights the contribution that our research is making, and particularly how it is helping us build bridges between government and academia. This effort is significantly helped by CSaP's new recruit, James Palmer, who will be working as lead researcher on our horizon-scanning project and our study of the role of Chief Scientific Advisers.
Our research programme is gaining momentum. This week we can announce two new research projects. The first, EU BON, is a European-funded project on the use of biodiversity data in policy. Within this project CSaP will lead research on the way policy makers use biodiversity data and how this can be improved. The second project 'Understanding How Research Is Put Into Use' will run for the first half of 2013 and is funded by the Department for International Development and Research Councils UK.
The Centre's research programme has benefited greatly from the participation of its inaugural Visiting Fellow from government, Dr Tristram Riley-Smith. He writes about his experience in this edition of the newsletter. 2013 will see CSaP's research programme playing an increasingly central role as we deliver our mission to help governments make better use of the sciences and technology in the service of society.
Dr Robert Doubleday
Executive Director
Centre for Science and Policy
University of Cambridge
A case study by Dr Tristram Riley-Smith
Dr Tristram Riley-Smith, who joins CSaP from Government on a year-long Visiting Fellowship supported by RCUK's Global Uncertainties Programme, describes his Fellowship and the contribution that researchers can make to national and global security. He writes:

The starting point of my Fellowship was a strategy to improve engagement between the National Security community and the UK research base. The Global Uncertainties Programme addresses the interdisciplinary and international nature of the security challenge under six themes (terrorism; cyber-security; threats to infrastructures; countering chemical, biological, radiological and nuclear proliferation; transnational organised crime; and ideologies & beliefs). The UK Government's National Security Strategy sets the agenda, and the White Paper National Security through Technology provides examples of where research can help.
The initial six-month inquiry phase of the Fellowship revealed that there were cultural, and to a lesser degree logistical, obstacles hampering effective engagement between academia, government and industry. The next step is to trial a number of practical mechanisms to bridge the chasm and turn research into capabilities through "pull-through". For instance, I am testing the feasibility of releasing National Security data to researchers; and we are running a National Security Fellowship Scheme, with three officials discussing cyber-security issues with over 40 academics from 12 different universities.
I'm pleased to have piloted the role of CSaP Visiting Fellow. My project has been enriched by access to the Centre's diverse and high-quality network and propelled forwards by the goodwill that exists towards CSaP in both Government and academia.
The full article will feature in the CSaP 2012 Annual Report published in January.
Top Stories
Future Directions

The "Future Directions for Science Advice in Whitehall" seminar series got off to a great start on 20 November at the Institute for Government, when panellists - including Mark Henderson (Director of Communications at the Wellcome Trust), Chi Onwurah (Shadow Minister for Innovation and Science, MP for Newcastle Central), Katrina Williams (Director General for Strategy, Evidence and Customers, Defra), and Professor Rod Smith (Chief Scientific Adviser, Department for Transport) - addressed a number of issues, such as how to balance different types of evidence and value judgements, the seniority of CSAs within government departments, and the role of the media and House of Lords. Read more...
This series of four seminars will look at ways in which government can make more effective use of scientists and scientific advice in the context of Civil Service Reform and a move towards open policy making. The seminars will build towards the publication of a collection of essays and a final conference on 18 April 2013 (see News in Brief).
Project Policy wins top prize

A team led by CSaP Policy Fellow Nathan Boublil has won this year's Silicon Valley Comes to the UK competition, with a national prize for their ProjectPolicy.org website, designed to grow into an online, intuitive tool to help the world make sense of policy.
Nathan commented: "Throughout my professional activities and CSaP policy fellowship discussions at Cambridge, I always felt that there lacked an easy-to-use online tool which could gather both quantitative and qualitative information and link international, national and regional level data. With a full team of Cambridge students, we founded ProjectPolicy.org in order to help organisations - as well as society at large - have easier access to policy information. We have already received tremendous support from CSaP fellows and now look forward to taking the project to the next stage."
The team is now focused on continuing to build the product and is planning to release a beta version by the end of year. Google will also be flying the team to Silicon Valley in January, as a reward for their efforts. Full story click here.
Science's role in securing economic recovery

The role of science in securing economic recovery was the focus of CSaP's Distinguished Lecture last month, delivered by Dominique Ristori, Director General of the European Commission's Joint Research Centre (JRC).
He discussed the ever more complex challenges facing Europe and how these have made the demand for evidence-based EU policies even greater. As the European Commission's in-house science service, the Joint Research Centre's mission is to provide EU policies with independent, evidence-based scientific and technical support and advice throughout the whole policy cycle. The JRC is the European Commission's only Directorate-General that carries out scientific research in its own laboratories.
In his lecture Mr Ristori set out his ideas on the key challenges and opportunities for better integrating science and policy as seen from the EU perspective, drawing on recent new orientations in the JRC. He highlighted the need to boost growth and innovation in the face of the current economic storm as one of the principal challenges faced by the JRC, commenting, "Today the economic, financial and social crisis is undoubtedly the main political priority." And he was very clear about the best way to get Europe on the path to economic recovery: "The most promising solution is to invest more in science, research and innovation." To read the full report and to view Dominique's lecture click here.
Policy Fellowship Programme
As the Policy Fellowships Programme for 2012 comes to an end, with final visits by Fellows from GO-Science, the Health Protection Agency and the Child Poverty Unit, attention turns to the first new Fellows of 2013. These are expected to include the Head of Industrial Energy Efficiency at the Department of Energy and Climate Change and the Head of Policy Research in the Cabinet Office Behavioural Insights Team, as well as our first Fellows from the Department for International Development and from the advisory and research teams supporting Shadow Ministers in the UK.
The first confirmed Policy Fellow will be Howard Covington (Trustee of the Science Museum), who has been tasked by the Museum to supervise arrangements for a Climate and Sustainability Symposium planned for 2013. Howard will undertake a bespoke programme of meetings with researchers, addressing the questions which will form the basis of the Symposium - what is happening to the weather? will there be enough to eat? will technology rescue us? and can we change our behaviour? - as well as asking whether we have been here before and whether the outcome will be different this time around.
Researchers who would like to meet Policy Fellows please email policyfellows@csap.cam.ac.uk. Applications from government and industry for later in 2013 are also welcome.
Forthcoming Events
4 December: Science and Censorship
When should science be censored? This is the question that Dr Fouchier will address in his talk about the attempted censorship of his H5N1 avian influenza research, the publication of which was initially blocked by the US and Dutch authorities. As well as a scientist's perspective, a representative from industry will discuss the recently announced full disclosure of medical trials data, and consider the viewpoint of those working at the interface of science and government policy.
This event has been organised by the Cambridge University Science and Policy Exchange (CUSPE). For more details and to register, click here.
6 December: Professional development Policy workshop for early-career engineers
The next workshop in the Professional Development series will be hosted by the Royal Academy of Engineering. A dynamic day of discussion, networking and group sessions will enable early-career researchers to learn from the experiences of policy makers and science advisers on how best to communicate their research, develop lasting relationships and to improve their understanding of the policy process. Read more...
Future directions for science advice in Whitehall
The seminar series continues with events taking place on:
To see the full list of events, please click here.
For more information on the CSaP Professional Development and Events programmes, please contact Jackie Ouchikh, Head of Programmes.
Cambridge Public Policy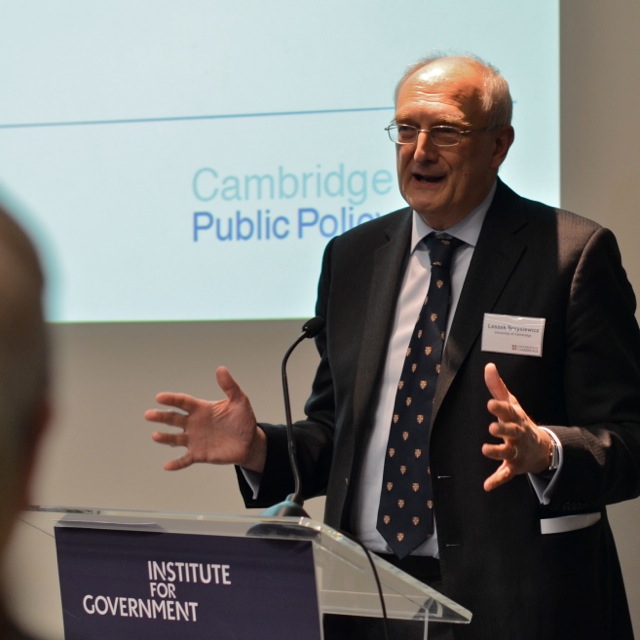 Cambridge's new Master's in Public Policy (MPP) is delighted to announce that 8 bursaries have been secured to support its first cohort of students arriving in 2013. The news was announced on 29 November at the London launch of the MPP by Professor Sir Leszek Borysiewicz, Vice Chancellor of the University of Cambridge at the Institute for Government. Other speakers at the event included Lord Eatwell (President of Queens' College Cambridge), Lord Wilson (former Cabinet Secretary and Head of the Home Civil Service), and the Rt Hon David Willetts MP (Minister of State for Universities and Science).
The course is practice oriented and focused to encourage better understanding of evidence in public policy decision-making. It is hosted by the Department of Politics and International Studies but draws on teaching from across the University as well as contributors from government and industry. Applications for the course are open until 30 April and the first cohort of students will be welcomed in October 2013. The MPP is continuing to grow its portfolio of work placement projects and is now also seeking work-shadowing opportunities, particularly in Whitehall. For more information on the course and how to apply please click here.
News in Brief
Annual Conference 2013

The second CSaP Annual Conference will take place at the Royal Society on 18 April 2013. Following on from the "Future Directions" seminar series, this event will focus on the role of scientific and engineering advice in government. Keynote speakers include Sir Bob Kerslake (Head of the Home Civil Service) and Sir Mark Walport(incoming Government Chief Scientific Adviser). We are also pleased to announce the following sponsors for this year's event: Afton Chemical, BAE Systems, BP and Lloyd's. Further details can be found here.
"Build networks" policy experts advise early-career researchers

A distinguished line-up of science advisers and policy makers joined early-career researchers at a CSaP Professional Development Policy Workshop on 31 October. The panel, which included Professor Muffy Calder (Professor of Computer Science at Glasgow University, and Chief Scientific Adviser for Scotland) shared their experiences in policy development and encouraged students to build their communication and networking skills. More here...
CSaP welcomes policy student

Ricarda Kather, a biology PhD student researching into honey bee diseases at the University of Sheffield, began her BBSRC-funded internship at CSaP earlier this month. Ricarda, who will spend three months at the Centre, hopes to gain a better understanding of the science-policy landscape. As part of her placement, she will carry out a study of the Centre's Policy Fellowships Programme. More here...
A debt of gratitude
CSaP would like to thank the David Harding Foundation and the Isaac Newton Trust for their donations, which made the Centre's creation and continued work possible.