Newsletter — January/February 2013
Message from the Executive Director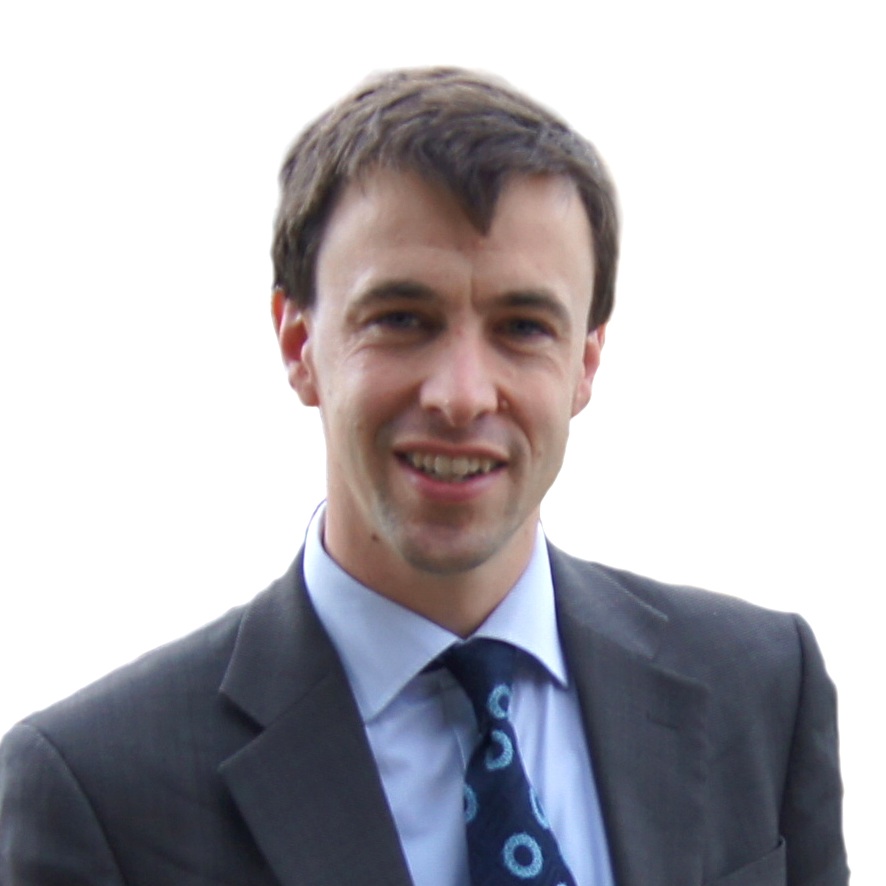 January saw the publication of CSaP's fourth annual report. From the story it tells of the Centre's achievements so far, it quickly becomes clear that CSaP Policy Fellows are at the heart of what we do — their questions, engagement and enthusiasm underpinning all CSaP's activities.
CSaP provides policy makers a gateway to a rich mix of academic research and expertise. We are delighted to welcome this term's cohort of Policy Fellows to Cambridge for intensive programmes addressing their customarily eclectic set of questions: Where is the greatest potential for small companies to make their mark in the communications sector? What is the future of aid? What is the potential for energy efficiency in UK industry? How can patients and medical professionals work together to improve health outcomes? How can the civil service and politicians make greater use of scientific method?
The Policy Fellowship's strength comes from the wide range of backgrounds of our Fellows. In addition to Whitehall, we also have Policy Fellows from industry, and the European Commission, and now also Junior Policy Fellows.
As well as celebrating the contributions of our Policy Fellows, we are proud to announce seven new Associate Fellows, whose engagement with the Centre is a valuable source of ideas and advice. This newsletter also looks forward to CSaP's Annual Conference in London on 18 April, which will focus on future directions for scientific advice in government; I look forward to catching up with many of you at the conference.
Dr Robert Doubleday
Executive Director
Centre for Science and Policy
University of Cambridge
A case study by Dr Llyr Jones, BAE Systems
Dr Llyr Jones, Vice President, Latin America and Canada, Group Business Development, BAE Systems plc, discusses his Policy Fellowship experience. He writes:
"Working for a global company engaged in the development and delivery of advanced defence, security and aerospace systems, the questions I wanted to address as a Policy Fellow sat at the intersection of geopolitics, business and technology. CSaP's cross-disciplinary approach enabled me to gain new understandings in all three, through a perfectly designed programme that allowed me to engage with world-class researchers.
Regarding geopolitics, senior researchers in Politics gave valuable insights into aspects of international relations that critically affect global security. I was able to apply insights from many discussions directly into my day-job. Regarding technology, several Engineering Professors discussed their work on organisational performance, international manufacturing, technology route mapping and innovation acceleration, and I was pleased to be able to broaden the pre-existing links between my company and the Institute for Manufacturing.
As well as the engagements which were all useful in themselves, I found time away from the day-job to discuss, think and reflect in an intellectually demanding environment immensely valuable. Over the next two years I look forward to making new contacts as my responsibilities and interests change, building relationships with other Fellows, and taking the opportunity to lecture at the University."
The full article features in the recently published CSaP 2012 Annual Report.
Top Stories
Policy Fellowships during Lent term

The Centre extends a warm welcome to the first new Policy Fellows of 2013, who will make their initial visits to Cambridge for bespoke programmes of one-to-one meetings with researchers.
Joining the Policy Fellowship Programme this term are Laura Haynes (pictured here) (Head of Policy Research in the Cabinet Office Behavioural Insights Team), Niall Mackenzie (DECC's Head of Industrial Energy Efficiency), Howard Covington (Trustee of the Science Museum), Jasdeep Sandhu (Head of Chief Scientific Adviser's Cabinet in DFID), Ian MacDowell (Head of Engagement for NHS North East London and the City, and MD of Both Sides NOW), Steve Unger (Group Director - Strategy, International, Technology, Economics at Ofcom), Jeff Masters and Mark Simmonds (respectively, Policy Adviser to the Shadow Business Secretary and Researcher to the Shadow Cabinet Office Minster). Further details on the latest cohort along with the dates of their planned visits can be found here. We continue to welcome new applications from government and industry for later in 2013.
Associate Fellows announced
The Centre is fortunate to benefit from the guidance of its Associate Fellows — a title which recognises the role of a few distinguished members of our network who have made a significant contribution to the relationship between research and policy and to CSaP's objectives and development. We would like to take this opportunity to welcome the seven new Associate Fellows, drawn from both the policy and research communities, who were appointed at the beginning of 2013:
Professor Carol Brayne (Director, Institute of Public Health), Dr Claire Craig (Deputy Head, Government Office for Science), Sir Bob Kerslake (Head of UK Home Civil Service), Professor Theresa Marteau (Director of the Behaviour and Health Research Unit), Professor Jaideep Prabhu (Director of the Centre for India and Global Business), Dr Emily Shuckburgh (British Antarctic Survey), and Professor James Wilsdon (Professor of Science and Democracy, University of Sussex).
Examining the impact of the Fellowships Programme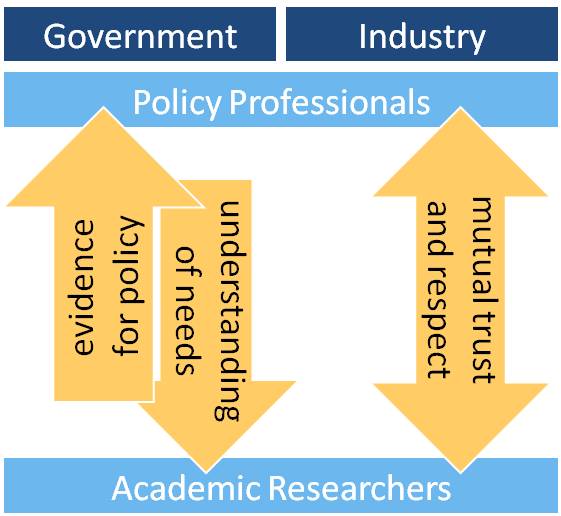 BBSRC-funded research student and CSaP Junior Associate Fellow, Ricarda Kather, completed her three-month internship at CSaP at the end of January. Ricarda, a PhD student from Sheffield University, has spent the past three months interviewing CSaP Policy Fellows, analysing their feedback, and examining the benefits of the Fellowships Programme to both policy makers and the academics they meet with. Ricarda's findings are already being used to help improve delivery of the programme.
CSaP Events
Professional Development Policy Workshop
This CSaP workshop, hosted at the Royal Academy of Engineering on 6 December, brought together 47 early-career engineers, materials scientists and climate scientists from five Universities to hear from science experts and policy makers who work at the intersection of science and policy. CSaP Junior Associate Fellow, and part-time secondee in the Department for Business, Innovation and Skills (BIS), Dr Leila Luheshi, discussed the importance of "academics helping themselves" when it came to communication and politics, and how rewarding it was to see the "mechanics of the policy process" from the inside. CSaP Associate Fellows — Professor Brian Collins (former Chief Scientific Adviser in the DfT and BIS); and Dr Graeme Reid (Head of Research Funding, BIS) — gave examples of how their analytical skills were used in policy making. Read more...
Credibility across cultures

The final event in the "Future directions of scientific advice in Whitehall" seminar series was hosted by SPRU and the STEPS Centre on 6/7 February at Sussex University. Invited speakers, including Professor Anne Glover, Chief Scientific Adviser to the President, European Commission, and Professor Chris Whitty, Director Research & Evidence and Chief Scientific Adviser, DFID, discussed the relevance of international lessons for scientific advice in the UK.
Space exploration in times of crisis
Cambridge University Science and Policy Exchange (CUSPE) hosted a debate, chaired by David Parker of the UK Space Agency, on 7 February at Clare College Cambridge. Speakers included Lord Rees, Astronomer Royal and Professor of Cosmology and Astrophysics at Cambridge; Dr Iya Whiteley, Deputy Director of the Centre for Space Medicine at Mullard Space Science Laboratory, UCL; and Thomas Arthur Reiter, Director of Human Spaceflight and Operations at the European Space Agency. For more information, click here.
CSaP Distinguished Lecture

On 27 February, Lord Turner will deliver CSaP's first distinguished lecture of 2013 at Cripps Court, Magdalene College Cambridge. His talk on "Public policy and the science base — successes and failures" will explore successes and failures in the translation of scientific insight into public policy, drawing on his experiences as Chair of the Low Pay Commission, the Pensions Commission, the Climate Change Committee and the Financial Services Authority. For more details, and to register your place at this lecture, click here.
To see the full list of events for this term please follow the link here.
For more information on the CSaP Professional Development and Events programmes, please contact Jackie Ouchikh, Head of Programmes.
Cambridge Public Policy

Two months on from the London launch of the Master's in Public Policy (pictured here), applications for places on the course are now well into three figures. The standard of applicants is exceptional and their work experience varied and fascinating. The application deadline is 30 April 2013. Bursaries for the programme also continue to roll in. We are grateful to the growing list of donors for supporting this important initiative. For information on the MPP please click here.
The MPP work placement programme continues to develop. This month we welcome a project from the Royal Society, another from Allia and a string of potential projects from Department for Transport.
The Cambridge Public Policy Seminar Programme list for the term is now available. All are welcome. Please sign up here.
News in Brief
Cambridge flying high in Honours List
Many distinguished figures in the CSaP network received recognition in the 2013 New Year Honours list. Congratulations to Founding Director David Cleevely, CBE; Associate Fellow Miles Parker, OBE; Executive Committee member, Frank Kelly, CBE; Policy Fellow, John Tesh, CBE; and Angel Investor and member of the CSaP network, Sherry Coutu, CBE. Further details can be found here.
Lord Oxburgh to Chair CSaP Development Board
January saw the launch of the CSaP's Development Board. Chaired by Lord Oxburgh of Liverpool, the 2013 Development Board aims to raise £2million during the year towards securing the future sustainability of the Centre. Further detail of the Board membership is provided here
Future directions for scientific advice in Whitehall
This popular series of seminars, which has been looking at how government can make more effective use of scientists and scientific advice in the context of Civil Service Reform, will build towards a collection of essays which will be launched at CSaP's annual conference on 18 April. Keynote speakers will include Sir Bob Kerslake and Sir Mark Walport. For more information and to register your place at the conference, please click here.
Horizon scanning
Policy makers from across government, and stakeholders with specialist expertise in science policy issues, are taking part in this exciting study which has so far identified more than 100 separate public policy issues likely to emerge in the UK over the next five to ten years. Following a workshop in March, outputs from this study will help funders, Sciencewise-ERC, to map areas of policy in the UK where public dialogue with science could support more effective policy making. Read more here...
A debt of gratitude
CSaP would like to thank the David and Claudia Harding Foundation and the Isaac Newton Trust for their donations, which made the Centre's creation and continued work possible.