CSaP Newsletter — Number 35 (May 2014)
Message from the Executive Director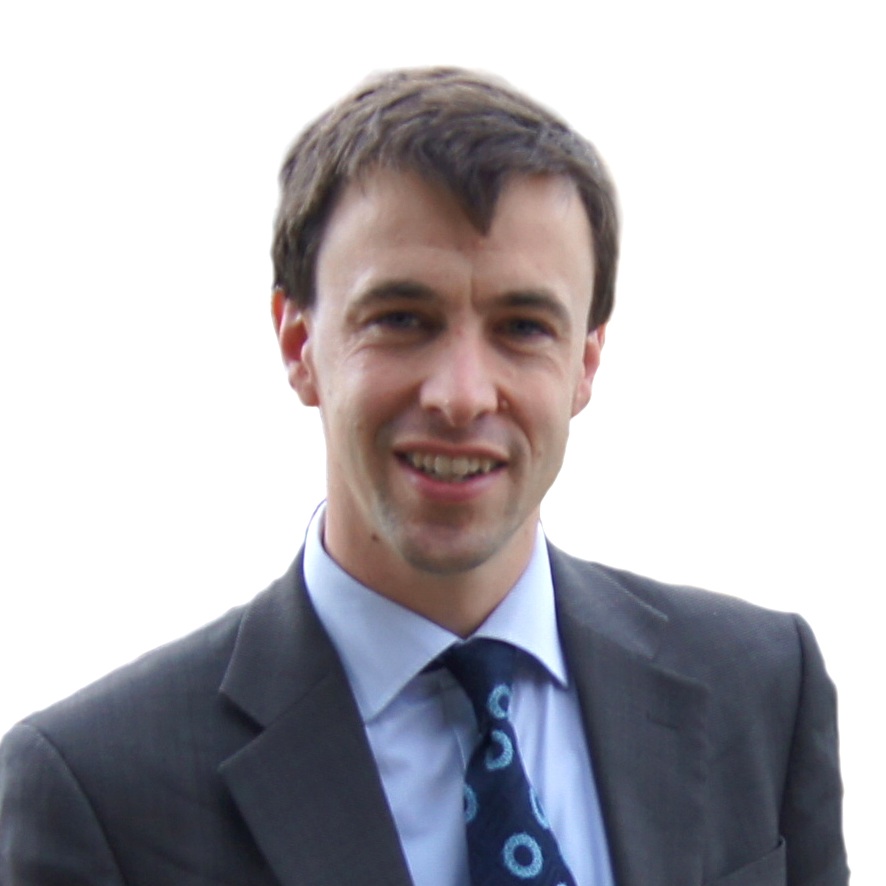 Since our last newsletter, CSaP has published its first Policy Challenges briefing on Behavioural insights into emergency planning and response; held a major conference on the role of research and evidence in policy making; and welcomed our second Visiting Research Fellow – Professor Mike Kenny (Queen Mary University London) – who will use his Fellowship to explore the policy implications of his recent book on the politics of English nationhood.
As we continue to focus our activities to address some of the major challenges and opportunities facing policy makers today – e.g. ageing and wellbeing, food security, big data and open innovation – the links we are helping to build between researchers and decision-makers in government are making a real difference to how these issues are being approached. CSaP's work is made possible by the contributions of our many Policy Fellows and the researchers who work with them. As ever, we are delighted to welcome a fresh cohort of Policy Fellows to Cambridge this term, and we look forward to working with them to address future Policy Challenges.
Feature - CSaP conference discusses 'innovative policy making'
Our 2014 annual conference on 'evidence, networks and policy' brought together more than 220 policy makers, researchers and business leaders. Held on 10 April at the Royal Society (London), the conference focused on innovative policy making and tackled some of the major challenges facing policy makers today – big data, open innovation, understanding behaviour in emergencies, and ageing and wellbeing.
What do we mean by innovative policy making?
Permanent Secretary for the Cabinet Office, Richard Heaton delivered the keynote address on 'Innovative policy-making: translating new ideas into better outcomes'. He explained why it had become a necessity for government to be more innovative in the way it approaches problems, and the implications for public services: "If we in government are not prepared to be more innovative", he said, "I think the future of public services is pretty bleak, and I think the civil service would be utterly spent." View his talk here.
What role do evidence and networks of expertise play in the policy development process?
A panel discussion with Westminster science spokespersons – Liam Byrne (Shadow Minister, Business, Innovation and Skills), Julian Huppert (MP for Cambridge) and David Willetts (Minister for Universities and Science) – was chaired by Jill Rutter (Institute for Government), who described the time constraints, opinions and values of politicians as often "getting in the way of policy making". View the debate here.
Big Data – how will citizens benefit?
Stephan Shakespeare (CEO of YouGov and Chairman of the Data Strategy Board) chaired a debate on how to make use of big data to deliver the greatest benefit to all citizens. The panellists – Andrew Stott (former Director for Transparency and Digital Engagement for the UK government), Hetan Shah (Executive Director, Royal Statistical Society) and Francine Bennett (CEO and Co-founder of Mastodon C) – discussed ways in which the use of big data is already benefiting society, and the social and economic benefits that society stands to gain if government were to make more data sets openly available. View the debate here.
How will understanding the way people behave help government better prepare for an emergency situation?
CSaP's first 'Policy Challenge' on Behavioural insights into emergency planning and response concluded at the conference with a debate led by CSaP Policy Fellow, Elizabeth Surkovic (GO Science). This Challenge provided fresh insights for policy makers on how to better understand the way in which people behave in an emergency situation. One panellist, Professor Theresa Marteau (Director, Behaviour & Health Research Unit, University of Cambridge) described behaviour as "one of the key lenses through which we should look at all policies, both in their creation and also, in their realisation." View the debate here.
Top Stories
CSaP launches its first Policy Challenge briefing
On 10 April, as discussed above, we launched our first Policy Challenges briefing on 'Behavioural insights into emergency planning and response'. The 24 policy makers and academics involved defined a number of measures that could be incorporated into policy to help manage future emergencies. Three main insights were identified: local, trusted intermediaries are key; people don't only respond to the emergencies themselves, but to the behaviours of the emergency services, government and the messages about the emergency; emergency preparedness must be made part of everyday life. Read more here
CSaP collaborates on new cloud computing centre

The Microsoft Cloud Computing Research Centre (MCCRC) is a collaboration between Cambridge University's Computer Laboratory , the Centre for Commercial Law Studies at Queen Mary University London, and the Centre for Science and Policy. "What MCCRC intends doing is to bring some clarity, technically and legally, to what happens where and why; and what is or should not be allowed", said CSaP Associate Fellow, Professor Jon Crowcroft (Marconi Professor of Communications Systems, Cambridge Computer Laboratory) who leads on the Cambridge side. He continued: "We're excited to combine forces with the Centre for Science and Policy, and QMUL's Cloud/Legal team to address these timely questions." Read more here.
CSaP welcomes its second Visiting Research Fellow

During his time as a Visiting Research Fellow, Professor Michael Kenny (Professor of Politics, Queen Mary University London) will build on his long-standing research interests in the history of modern British political thought and the role of ideas in public policy. Michael will also deliver a series of lectures and seminars – particularly centred on his recent book, The Politics of English Nationhood – the first of which will take place at lunchtime in Cambridge on 23 June. Details of this event can be found here.
Vince Cable lecture: Where next for further and higher education?
On 23 April, Secretary of State for Business, Innovation and Skills, Dr Vince Cable, visited Cambridge University to deliver a detailed account of the current state of our post-school training system. In his talk, Dr Cable emphasised how we needed to trust Further Educational Colleges to be more independent institutions. "Training and skills in the UK lag behind other countries" he said, "and urgently need addressing to improve our future prospects for sustainable and substantial growth." Read more and listen to Dr Cable's talk here.
Upcoming Events
10 June 2014: CUSPE Annual Review - minimum alchohol pricing
The CUSPE Annual Policy Review considers the complexities that surround evidence-based policy making. This year, discussions will focus on issues relating to minimum alcohol pricing: the availability of evidence, the difference of opinion between key stakeholders, and the various other factors that influenced the government's decision not to introduce the policy. To read more and to register your attendance, click here.
23 June 2014: Changing ideas of statecraft in an ever loosening Union
Professor Michael Kenny, CSaP's second Visiting Research Fellow will address how both the forthcoming referendum on Scottish independence and the intensification of debates about the UK's membership of the European Union (as well the growing likelihood of a referendum on this question) have helped catalyse a gathering focus in public discourse and politics upon issues of territory, nationhood and governance. For more details and to register, click here.
24 June 2014: Political leadership and public administration in a post-democratic and populist age
In his talk, Nick Pearce (Director of The Institute for Public Policy Research and former head of the Policy Unit at No 10) will discuss political leadership and public administration in a post-democratic and populist age. Nick is an author and regular commentator on public policy in broadcast and print media. He writes on a wide range of issues, from social justice, public service reform and identity politics to the future of social democracy. For more details and to register, click here.
26 June 2014: An agent, not a mole: Assessing the White House Office of Science and Technology Policy
In this seminar, Professor David Hart argues in favour of four criteria for assessing the performance of the Office of Science and Technology Policy (OSTP) within the Executive Office of the US President: trying to kill bad ideas (and sometimes succeeding); mobilising expertise and confidence to support crisis response; identifying new issues and developing presidential policy initiatives; and catalysing and coordinating multi-agency science and technology activities, especially in response to presidential goals. To read more and to register to attend this seminar, click here.
To see the full list of events for this term please follow the link here.
Other Stories
Upcoming deadline for Policy Fellow applications
CSaP welcomes applications for the Policy Fellowship and Junior Policy Fellowship from policy professionals in government, industry, NGOs and the voluntary sector. If you wish to apply for a Fellowship beginning in September, October or November 2014, please submit your application by 15 June. For more information on how to apply, click here.
Parliamentary symposium on migration
On 9 April, the Centre for Science and Policy joined the Cambridge University External Affairs Office in hosting a Parliamentary event on migration. The symposium was the first of what is hoped to be a series of events that aims to support informed political debate and policy making by bringing together parliamentarians, civil servants, third sector organisations, and Cambridge academics. Read more here.
CSaP supports early-career researchers
Two new policy interns have joined CSaP for three months to gain experience of the policy development process. Katia Mace (a Cambridge PhD student funded by the ESRC) and Michelle Morris (a NERC-funded PhD student from QMUL) will spend their time meeting with CSaP Policy Fellows, organising policy workshops, and writing for our website.
For more information on the CSaP Professional Development and Events programmes, please contact Jackie Ouchikh, Head of Programmes.
A debt of gratitude
CSaP would like to thank the David and Claudia Harding Foundation and the Isaac Newton Trust for their donations, and the University of Cambridge for its HEIF contribution. Without these sources of funding, the Centre's creation and continued work would not have been possible.